Nancy Frainetti appointed electric power sales manager at US engine distributor as it prepares to expand range of electric propulsion products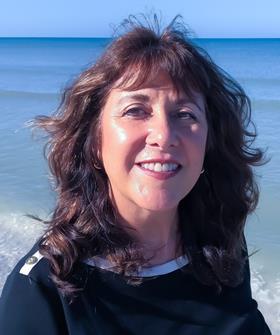 Mastry Engine Center (MEC) in the US has named Nancy Frainetti as its new electric power sales manager. The move comes as the Florida-based engine distributor prepares for the planned launch of an expanded range of electric propulsion products, as well as further electric power solutions, in 2019.
Franietti has been involved in the electric boating sector for over 20 years, bringing a wealth of technical knowledge and key contacts to the new role. She will focus on building the electric division at MEC, targeting an increase in sales for MEC's current Torqeedo range, and raising the profile of new brands in the company's portfolio.
Franietti will also coordinate with MEC to facilitate installations, work with other battery and motor manufacturers, and negotiate with potential partners.
"We are confident that Nancy's background in the electric industry will be a significant asset for MEC as we target growth in this division of our business," says MEC president Kevin Carlan.
"Over the last two years, we have established MEC as a supplier of Torqeedo's leading electric propulsion technology," he adds. "As demand for these systems continues to gain momentum in the industry, MEC is responding by improving our range of electric motor and battery solutions to make sure our customers are offered a range of choices."
MEC has served as a dealer for German electric propulsion specialist Torqeedo since 2015. The company carries Torqeedo's full range of outboard, inboard and hybrid motors, including outboards from 1hp-80hp, inboards from 40hp-80hp and hybrid drives for yachts up to 160hp, plus intelligent battery technology and a wide range of accessories.
MEC also provides advanced gas and diesel power solutions to the OEM and re-power markets, and services and distributes engines and parts for Yanmar, Suzuki, JCB and MasPower.