Top-level manager Kerry Marriott receives Certified Marina Professional certification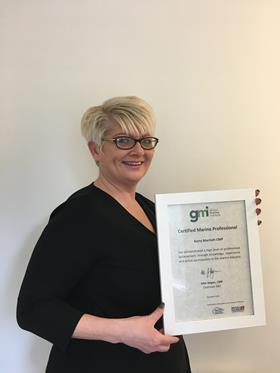 MDL Marinas in the UK has announced that Kerry Marriott, MDL's head of operations, has achieved her Certified Marina Professional accreditation under the umbrella of British Marine and the Global Marina Institute.
After completing her Advanced Marina Manager's course in Athens, Greece in 2018, Marriott was presented with her professional certification in January at a British Marine and Global Marina Institute meeting.
"The course was very interesting," says Marriott. "We studied with other marina professionals from a wide variety of nationalities and backgrounds. We have similar challenges all over the world with weather, and depth, and had a wonderful time sharing experiences and learning from one another.
"I'd like to thank both MDL and British Marine for their help and support in achieving this long-held goal."
Marriott joined MDL in 2000 and has forged her career from an administrator to head of operations. Over the past 12 months she has been managing MDL's Hamble, Southampton and Chichester Harbour Marinas.