This year's outgoing member is Ernie Ellis, president of Metalcraft Inc
The METSTRADE Exhibition Committee in the Netherlands recently elected three new members – Bob Rudolph from MTI Industries in the US, Scanstrut CEO Tom Reed, and Mei Reading, global marketing director of the Griffin Group.
Committee members generally serve six years, and are replaced at an annual meeting that takes place in January. Candidates are proposed by existing members and voted on by the whole committee.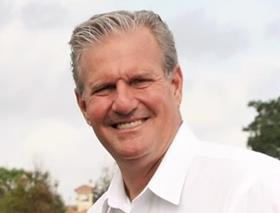 This year's outgoing member is Ernie Ellis, president and principal shareholder of Metalcraft Inc, the corporation which owns Sea-Fire Marine. Ellis will be replaced by Bob Rudolph, VP of international sales for MTI Industries in the US. Rudolph grew up in boat yards and has worked as a mechanic, travel lift operator, service writer and captain. Before joining MTI Industries, he was also a manufacturer's representative for a range of companies, including Icom, Xantrex, Vetus, Edson and Poly-Planar.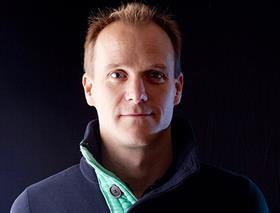 Tom Reed, who joined the committee last September as a permanent member, is owner and CEO of outdoor technologies company Scanstrut Ltd and its US subsidiary Scanstrut Inc. The company was overall winner of the DAME Award at METSTRADE 2017 for its RS Venture Connect Conversion Kit.
Mei Reading, global marketing director at the Griffin Group, has also joined the METSTRADE Exhibition Committee as a guest member for 2019 to provide insight into the Asian markets. Guest members change annually and are invited from the far corners of the world in order to help the committee keep a global perspective on the industry.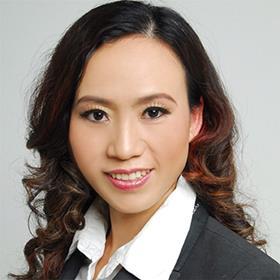 Several prominent individuals from the gloal marine equipment sector have sat on the committee over the years, helping the METSTRADE Exhibition grow with their strategic and substantive insights and experience. ICOMIA, the International Council of Marine Industry Associations, has special representation via a permanent seat given to its secretary general.
A range of subjects is addressed at the meetings of the committee, which take place three times a year.
"It is tremendously valuable to get to sit down with these brilliant individuals from the sector as sparring partners, conceptual thinkers and developers of future ideas," says Irene Dros, Maritime Director at RAI Amsterdam. "They are our eyes and ears in the market, and their opinion is invaluable to the METSTRADE concept each year."
The METSTRADE Exhibitor Committee currently consists of the following members:
Irene Dros, committee chair
Vidar Aasestrand, CEO of Polyform
Udo Kleinitz, secretary general of ICOMIA
Alessandro Gianneschi, owner of Gianneschi Pumps and Blowers
Leo Stam, Director and owner of Hydrosta
Andreas Tegeler, general manager of Yachticon
Antoine Thomas, owner of ENO