Industry veteran named COO of Swedish waterjet propulsion specialist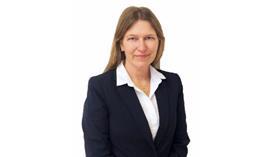 Sweden-based propulsion systems manufacturer Marine Jet Power has named Mia Vikner as its new chief operating officer. Vikner assumes responsibility for operational efficiencies as well as process implementation to drive the continued growth of the company, which manufactures waterjet propulsion systems for performance yachts and commercial vessels.
"We are a growing company," says Marine Jet Power CEO, Magnus Sörenson. "Mia's expertise will ensure that our continued growth will be sustainable and efficient while furthering relationships with suppliers and vendors worldwide for an optimised supply chain. We are very excited to welcome her to the team."
Vikner brings extensive experience to the role, including more than 10 years with Stockholm-based Uson Marine, most recently as CEO.
Established in 1986, Marine Jet Power is considered a pioneer in waterjet propulsion systems. Its recent deliveries include a twin 1,000hp system for North Carolina yacht manufacturer Spencer Yachts, which powers the motoryacht M/V Jet Stream to speeds in excess of 50kt.