Builder to launch three new models in 2019
Christophe Caudrelier, Groupe Beneteau CFO and member of the Group's Management Board, has been named as the new president for Monte Carlo Yachts following the removal of Carla Demaria who was suspended from have executive powers at MCY on November 10. Demaria was replaced as president of the company on November 21 by Caudrelier with her mandate at the group management board terminated the following day.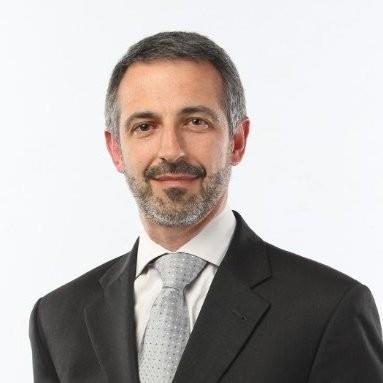 A Groupe Beneteau spokeswoman told IBI: "Notwithstanding the consistent support of Groupe Beneteau in developing Monte Carlo Yachts (the brand was created from scratch in 2008 and became a key player in its segment in less than 10 years), numerous disagreements have arisen between the Group and Ms Demaria during the last two fiscal years. This has resulted in serious strategic disagreements between Ms. Demaria and the controlling shareholder of Monte Carlo Yachts, which is Groupe Beneteau."
She added: "For the record, since its creation in 2008, Groupe Beneteau has invested over €80m in the development of Monte Carlo Yachts in Monfalcone, Italy. The financial investment was combined with the continuous support of Groupe Beneteau to the Italian team, allowing them to benefit from the industrial know-how and worldwide distribution networks of Groupe Beneteau. The Group will continue to support the brand and its product development."
The management team at Monte Carlo Yachts remains as it was, now being led by Fabrizio Iarrera, managing director (who has been with Monte Carlo Yachts since its creation), with the support of Attilio Bruzzese, CFO. They all benefit from the full trust of the controlling shareholder.
An indicator of that support can perhaps be seen in the decision to launch three news models in 2019, breaking with the builder's pattern of launching one new boat a year. The first of the trio will be unveiled at Boot Dusseldorf next month. Another model known to be in development is a 40m (130ft) superyacht.
Christophe Caudrelier joined Groupe Beneteau as Member of the Management Board and Chief Financial Officer in 2015 with a mission to notably support financing for the Group's international expansion.
Specializing in operational financial issues in demanding international environments, Christophe Caudrelier is an ESCP graduate. He began his career in 1991 with Arthur Andersen as an external auditor, and then moved to French auto supplier Valeo, where he held a number of positions over 17 years in the US, Turkey and the UK. In 2004, he was appointed CFO of the electrical systems branch, then lighting and lastly propulsion systems in 2009. In 2011, he transferred to DCNS, a Thales subsidiary, also as CFO.