Christopher Hill to help drive growth in the superyacht, leisure marine and motorboat markets across Europe
Christopher Hill has joined the UK's Marine Components International (MCI) as operations manager.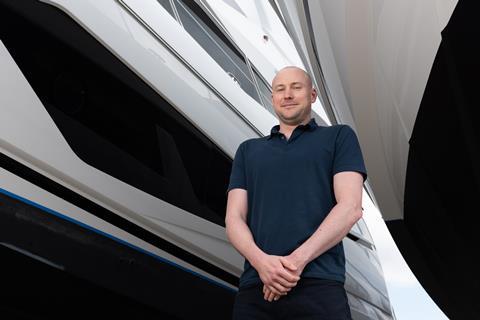 Based in Poole, Dorset, MCI provides specialised import, warehousing, distribution, sales and technical support for client companies from the US, Canada and Europe to the UK and European marine industries. Hill will help drive growth in the superyacht, leisure marine and motorboat markets across Europe.
"We are delighted to welcome Chris to our team," says MCI managing director Andy Scott, who took over the company in 2017. "He brings years of experience with large warehouse operations at several companies. He has already started work on maximising use of our 4,500sq ft facility, ensuring we are prepared for new products that we will be launching shortly.
"Chris will manage our logistics suppliers, making sure our customers receive our products in the most efficient and cost-effective way."
Scott says MCI's operations have to keep pace with orders and the company's target to grow turnover to £3m in three years. The company has already increased turnover by a quarter in the last 12 months to £1.35m.
"It is a very exciting time for MCI and it is brilliant to be able to grow our team with more resource to enable us to give the best possible service to customers," Scott says. "MCI has a strong portfolio of products acting as distributors for Bennett Trim Tabs, Groco Marine fittings, Lasdrop shaft seals and Dr Shrink Premium shrink wrap. This means we have a wide range of products in size and quantity and Chris's job will be to help us better manage all the different industries we supply from marine to industrial."
Hill says he is attracted to work at MCI by the company's ambitious growth plans and the opportunity to play a key role in a dynamic smaller business. "It is great to join MCI at a key moment for the company under new management wanting to grow," he says. "I have been working with the team looking at a range of improvements including better stock rotation and shorter lead in times to offer customers more value and better service."
According to Scott, MCI has a clear strategy to win more work in the superyacht, motorboat and leisure marine sectors working with boatyards including long-standing clients Princess Yachts, Sunseeker and naval architects in the UK and Europe.