Zach Kauk to succeed Les Crawford on September 1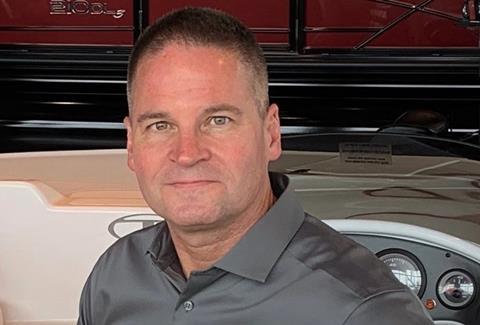 Springfield, Missouri-based White River Marine Group, the marine manufacturing division of retail giant Bass Pro Shops, has confirmed that Zach Kauk will succeed retiring president Les Crawford effective September 1.
Kauk comes to the role with more than 30 years of global manufacturing expertise and product management at Caterpillar Inc, including heading international operations in Europe and Asia. Kauk most recently served as vice president of the multibillion-dollar Excavation Division, where he managed complex product portfolios and grew sales and global market share across multiple categories.
Kauk also has extensive experience partnering with Caterpillar's worldwide network of independent dealers to ensure their success, and will continue that effort at White River Marine Group and its robust independent dealer network.
"We are very excited for Zach to lead our marine manufacturing division at a momentous time for our company," says Bass Pro Shops founder and CEO Johnny Morris. "Beyond his leadership and expertise, we appreciate Zach's Midwest sensibilities and keen understanding for the role our products play in helping families make lifelong memories in the outdoors."
Among the largest boatbuilders in the US, White River Marine Group manufactures a wide range of fishing, pontoon and recreational boats that are sold in 30 countries under its Tracker, Nitro, Tahoe, Mako, Ranger, Triton, Sun Tracker, Regency and Ascend brands.