Christian Marti to replace Phil Popham at helm of UK boatbuilder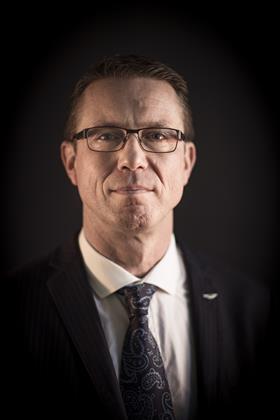 Sunseeker International today announced that Christian Marti has been appointed CEO of the UK boatbuilder, replacing Phil Popham who left the company at the end of September to take up a new challenge.
Marti joins Sunseeker from Aston Martin Lagonda where he held the position of chief sales officer and vice president. Having worked within the automotive industry for over 25 years, he brings with him over 18 years of senior management experience across European and Asian markets with premium luxury brands such as Jaguar Land Rover and McLaren Automotive.
During his time at Aston Martin, Marti was a significant part of the executive team that transformed the iconic British brand into the successful business it is today.
"We are delighted to welcome Christian to Sunseeker International. He has an impressive and proven track record of growing the financial performance of major manufacturing businesses and a strong affinity for global luxury brands," says John Zeng, Dalian Wanda's board representative for Sunseeker.
"Christian joins us at a crucial time for Sunseeker as we move into our next phase of growth and I have no doubt he will help us build upon the incredible work already undertaken by the team in achieving a remarkable business turnaround in record time."
Commenting on his appointment, Marti said: "I am delighted to be joining Sunseeker at such an exciting time. The business has recently embarked on a five-year growth strategy and the company is sitting on its strongest ever order book with continued investment in new product and facilities at the heart of the business plan. I look forward to working with the Sunseeker team on the future opportunities to grow this already outstanding, world-famous luxury brand."
Sunseeker is currently looking to strengthen its position in the global superyacht market with the launch of a new larger flagship model in 2021. The new 161 Yacht will also see the brand move into aluminium-built vessels for the first time through a collaboration with Dutch builder Icon Yachts.