Frank Hugelmeyer to succeed Thom Dammrich as head of the National Marine Manufacturers Association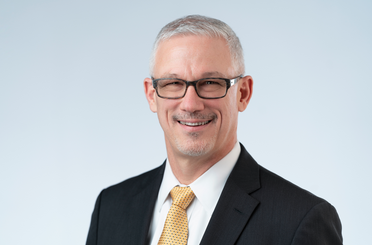 The National Marine Manufacturers Association (NMMA) in the US today announced that Frank Hugelmeyer is to succeed Thom Dammrich as its new president. Dammrich led the NMMA for 20 years and announced his retirement in 2018.
Hugelmeyer joins the NMMA from the RV Industry Association (RVIA), where he has served as president since 2015. The RVIA represents the $50bn RV industry with a membership of 400 manufacturers and component and aftermarket suppliers that produce 98% of all RVs made in the US. Prior to the RVIA, Hugelmeyer was president and CEO of the Outdoor Industry Association for 14 years.
"Frank brings extensive experience and expertise in outdoor recreation and association management to NMMA, making him the ideal growth-minded leader for the recreational boating industry," says Ben Speciale, NMMA chairman and president of Yamaha's US Marine Business Unit. "We look forward to his leadership and strategic vision as he guides our industry through ever-changing economic and political landscapes."
The NMMA is focused on promoting and protecting recreational boating through advocacy and market expansion including federal and state public policy, engineering standards and certification, statistics and research, boat and sport shows, trade events, Customer Satisfaction Index (CSI), marketing and communications, export development and support for the Grow Boating Initiative.
Hugelmeyer joins NMMA amid the association's three-year strategic plan that includes increased investment in advocacy; research and industry promotion focused on retaining and recruiting boat owners; and, workforce development.
"I am honoured and grateful to the NMMA board for the appointment to lead this remarkable organisation of dedicated and talented professionals working to advocate for recreational boating," said Hugelmeyer. "Boating and fishing are vital economic drivers and treasured American pastimes, so this is a special opportunity to combine my professional expertise with a lifestyle that personally means so much to me. By introducing more people to the joys of boating, strengthening marine advocacy and building greater industry unity, we'll ensure that NMMA members have a bright future."
After a transition period beginning in July, Hugelmeyer will officially take the helm on October 1, 2019.