Pioneering sailmaker mourned by international sailing community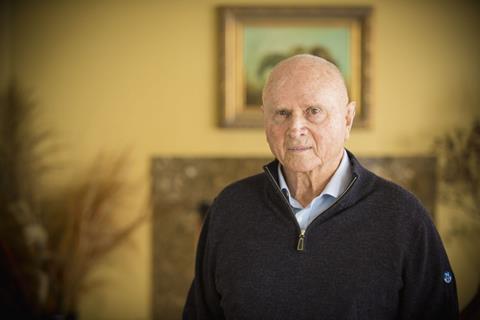 North Sails founder and Olympic gold medalist Lowell North passed away last week at the age of 89.
An aeronautic/aerospace engineer by trade, he launched North Sails in San Diego in 1957 and quickly developed the company into one of the industry's leading sailmakers. A pioneer in the computer modelling of sail forces and structural loads, North's emphasis on leveraging emerging technologies and materials lead to numerous innovations in materials and manufacturing processes.
North recruited expert sailors to help expand his business, including Olympic and international champions like Hans Fogh, Peter Barrett, John Marshall, Tom Blackaller, Iain Macdonald-Smith and Robbie Haines. Sails by North Sails continue to be used by numerous competitors in the Volvo Ocean Race and the America's Cup.
On a personal note, North continued to compete as a racer and won five World Championship titles, a bronze medal in sailing at the 1964 Olympic Games in Tokyo, and a gold medal at the 1968 Olympics in Mexico City. In 2011, he was inducted into the US National Sailing Hall of Fame.
Nicknamed The Pope by his peers, North retired in 1984 and sold his company to Terry Kohler who, with partner Tom Whidden, continued to build North Sales into the world's dominant sailmaker, with more than 150 locations in 29 countries and roughly 80% market share. The firm was subsequently acquired by Oakley Capital Private Equity in 1984.