Founder of US manufacturers representative firm passes away
The Marine industry is morning the passing of Charles A Perry Jr, 90 of Jacksonville, Florida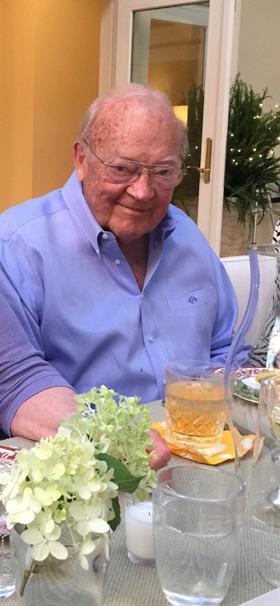 Charlie was a pioneer in the marine industry starting his manufacturers representative firm in 1958. He started selling rope to the paper industry in the southeast which eventually turned into his first marine line. He was one of the first to develop a multi-agent marine firm that eventually covered 11 southern states. His company was instrumental in pioneering many new lines for the industry such as mechanical and hydraulic steering, plastic fuel tanks, and marine audio among with many others. His firm was the recipient of many sales awards thought out the years. He loved to say, "product knowledge is key, no one can ever take that away from you!"
He was a naval aviator and used that love and experience of flying to travel the territory to visit customers and factories. In his early days of business he used to say he could not afford a car but somehow managed to be able to get an airplane to make those trips. Customers really appreciated this and would "buy everything I had to sell!"
Charlie was a self-made, hard charging man. He loved flying, hunting and raced cars and boats. He loved boating and owned several locally built Huckins yachts.
He was especially proud that his son Charles Perry III and grandson Austin Perry are continuing the 3rd generation rep business.
There will be a celebration of life ceremony Wednesday December 18th in Jacksonville Florida.