Bluewater Yacht Sales' Jan Boone dies at age 57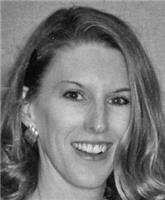 Pioneering yachtswoman Jan Boone passed away May 29, following a fight with colon cancer, at the age of 57. She is survived by her husband and daughter.
A native North Carolinian, Boone began her career right out of college with Hatteras Yachts, where she spent 25 years in marketing and sales, rising to the position of vice president.
In 2008, Boone became president of Jarrett Bay Yacht Sales in Beaufort, North Carolina, where she was instrumental in facilitating its merger with Bluewater Yacht Sales in 2012.
According to her obituary, Boone possessed a "sharp mind and business acumen, but mainly caring about people were the reasons Jan was so successful. Jan was not an extrovert, but she made deep connections with those whose lives she touched."
A Celebration of Life service will be held at Garber United Methodist in New Bern on 4 June, and Memorials can be made to Garber United Methodist Church.