Industry loses an accomplished talent, avid sailor and good friend to many
 6 December 1952 - 29 December 2019
News that Paul Wuyts had died on December 29 filtered through to many of his industry friends during this year's Boot Düsseldorf. He was 67 and had suffered post-op complications related to an aortic aneurism which gave him problems for several years, although he continued to work stoically.
Widely respected for his professionalism and integrity, Wuyts enjoyed a successful marine industry career that spanned 40-plus years and included some of the world's best-known brands. Developing dealer networks was what he did best, a role that played to two of his great interests – boats and people. He spoke a handful of languages fluently and travelled constantly.
Early in his career he spent 15-plus years as sales manager for Belgian unsinkable sailboat specialist ETAP. For a couple of years afterwards he was sales director at Danish sailmaker Elvström, before joining Bénéteau in France as a regional sales manager, initially with responsibility for Northern Europe, but later with a broader business development brief. He stayed with Bénéteau for around eight years in all. Next he championed Dufour, and then eventually Grand Soleil too, as sales and marketing director with ISB, an umbrella operation responsible for the former brand's operations in La Rochelle, France, and the latter's Cantiere del Pardo facility in Forli, Italy.
He was involved behind the scenes in advising prospective investors on a number of major deals which took place in the European boatbuilding industry from the 1990s onwards. His knowledgeable assessment of market size and potential across various product segments added realism to the most optimistic of acquisition proposals or public offerings.
More recently, he became CEO at Slovenian builder Seaway, which prior to its collapse in 2014 was responsible for both the Greenline motorboat and Shipman sailing yacht brands. And most recently still he invested considerable energy in developing French company Latitude 46's dealer network for its Wauquiez, Rhéa Marine and Tofinou portfolios. He was so impressed by the latter brand that he bought a Tofinou 7 for himself and retained the country rights for his native Belgium, says Christian Iscovici, the owner/CEO of Latitude 46, a former PDG of Bénéteau and longstanding friend.
When Paul Wuyts wasn't talking boats or playing with them, he took a genuine interest in the lives of his many friends around the world. Other passions during his life included cycling and jazz. He was married twice, most recently in May to Els Bolsens, and also leaves behind two daughters, Veronique and Cecile. Our thoughts are with his family.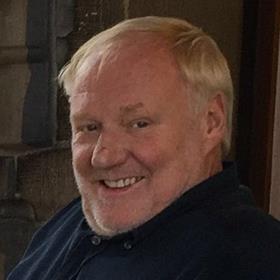 The first time I met Paul Wuyts was at a Belgian Boat Show (Euronautics) in the early '90s. I was there as an IBI journalist. We were chatting about the market on the one-boat ETAP booth when he suggested showing me the yard. When the show closed for the day we drove for an hour over to Antwerp, where we had dinner and he deposited me at a local hotel. He scooped me up in the morning, took me to the yard in Malle bright and early and after a two-hour tour we were back at the show when it opened the next morning. That was Paul, always willing to go that extra mile and in that particular case a 180km round trip… And we were friends thereafter for nearly 30 years and had scores of similar chats all over the world at various boat shows, restaurants and yards. Alas, no more.
– Phil Draper