Ronstan co-founder passes away at 89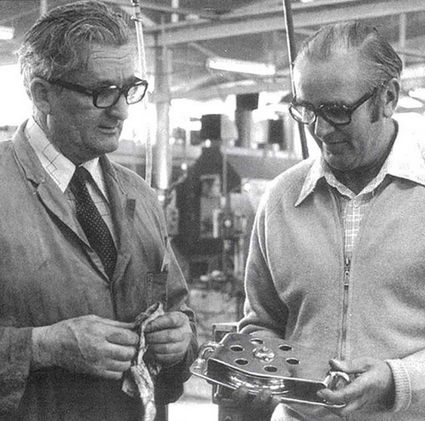 Ron Allatt, co-founder of Australian deck hardware manufacturer Ronstan, passed away peacefully last week with his wife Jan at his side. He was 89.
Ron formed Ronstan alongside Stan LePeveu in 1953. Ron was the 'Ron' in Ronstan; Stan was the 'stan'.
"Ron and Stan met in 1946 and raced Sharpies together, before joining forces in 1951 to build boats and make stainless steel fittings," Ronstan chairman Alistair Murray explains. "They officially formed Ronstan in 1953 and established the company in a factory they built with their own hands in Advantage Road, Highett.
"They began exporting their fittings first to Canada in the early sixties, and then to the rest of the world and they built up a hell of a great company.
"Their legacy is a close-knit, wonderful organisation that has carved a reputation for being a world leading Australian company, taking on the world, and winning countless awards and accolades along the way. Ronstan is an Australian icon."
Ron and Stan sold Ronstan to ARC Industries in 1977, with Ron continuing as general manager until his retirement in 1981.
Based in Melbourne, Victoria, Ronstan has been designing and manufacturing high-end sailboat hardware for over 65 years. The company employs over 140 people worldwide, with offices in the US, Denmark and Indonesia.