Nona Pedersen to head NZmarine coatings firm with immediate effect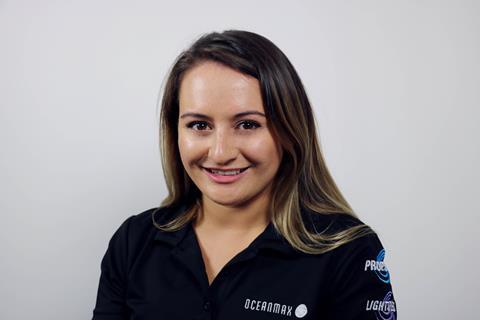 Oceanmax, the New Zealand-based exporter of Propspeed and Lightspeed marine coatings, has promoted Nona Pedersen to the role of general manager.
Pedersen most recently served as Oceanmax's marketing manager for their portfolio of high-performance marine products that are exported to 30 countries worldwide. Some 95% of Oceanmax's product output is exported. Over 15,000 recreational boats in the US have their propellers and running gear treated with Propspeed.
"Our customers and global distributor network think very highly of Nona," says Oceanmax MD Clint Jones. "Her ability to cover all of the technical and engineering details that come with a precision line of products combined with her charismatic marketing leadership is remarkable. Nona has been a significant contributor to our international expansion. Simply put, she is the right person for the job."
Pedersen's professional trajectory has included roles as a marketing analyst, marketing coordinator, and global marketing manager at Oceanmax. Her new general manager role will include global product growth, the creation and implementation of new product strategies, team growth, and supply and manufacturing partner management.
In 2018 Pedersen spearheaded the international launch of Lightspeed, the first transparent foul-release coating specifically developed for underwater lights. The new product received recognition from the METSTRADE DAME design awards in the Netherlands, the most significant global equipment competition in the marine industry. Her work domestically also contributed to Oceanmax being a New Zealand Export Award finalist in 2018, and a winner in the Westpac Auckland Business Awards.