Richard Matthews makes a comeback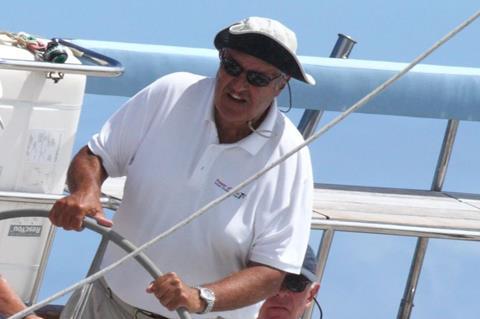 Richard Matthews, founder of the blue-water cruising yacht brand Oyster Yachts, has accepted an invitation from current owner, Richard Hadida, to join the board. In a statement, the UK yacht-builder suggested that this acceptance was "a testament to Matthews' faith in the future of the company he founded almost 50 years ago, and the direction in which it is heading under Richard Hadida's ownership."
Matthews founded Oyster in 1973. The company has since been owned by two private equity businesses before being bought by Hadida in 2018. Matthews continues to be a keen yachtsman whose activities in 2019 included winning the East Coast Offshore Championship and participating in his 23rd Fastnet Race. He is a highly-respected figure in the sailing community, and brings with him a wealth of experience and in-depth knowledge of the marine industry.
Since Hadida purchased Oyster out of administration he has overseen the rebuilding of the brand and restructuring of the business. Oyster enters the new decade with a healthy order book and increasing worldwide demand for its yachts. As a result, the company has vacancies at both its Wroxham and Southampton yards to add to an existing workforce of skilled craftsmen and management, all of whom are deeply committed to the success of Oyster Yachts.
Speaking on Matthews' appointment, Hadida said: "It is hugely important to me personally that the founder of the brand I hold so close to my heart has given it his seal of approval by joining our board. Having restored the company to its former glory with the support of a fantastic team – from talented craftsmen to dedicated management – this feels like confirmation that Oyster is once again synonymous with quality and excellence, just as it was when Richard founded it back in 1973."
Matthews commented: "One of the most amazing things about Oyster is the extended 'family' of Oyster owners who share my passion for these beautiful yachts. Rejoining Oyster is like coming home. In Richard Hadida, Oyster now has an owner with the resources to take the business forward. Above all his infectious enthusiasm for the brand convinced me that Oyster has a truly exciting future and I look forward to once again being part of it."
Oyster will present the new Oyster 565 at the Düsseldorf Boat Show from January 18-26 in Hall 16, Stand C58.