Balance Catamarans president Phil Berman leads tributes to murdered boatbuilder, who was laid to rest at the weekend in his home town in South Africa
Balance Catamarans president Phil Berman and several other prominent industry stalwarts have paid tribute to murdered South African boatbuilder Duncan Lethbridge, who was laid to rest at the weekend in his home town in South Africa.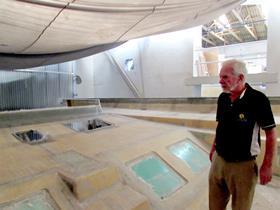 Lethbridge and Berman were boatbuilding neighbours in St Francis Bay, where Lethbridge founded St Francis Marine over 20 years ago and established himself as one of South Africa's first specialist catamaran builders. The small coastal town was further engraved into the global boatbuilding landscape when Berman partnered with South African yard Nexus Yachts, also resident in St Francis Bay, to produce the Balance 526 and Balance 620 models.
Berman described Lethbridge, whom he first met at the Miami Boat Show in 2000, as a typically 'hands-on' South African who insisted on being actively involved in all aspects of his business: "I so recall seeing him at boat shows over the years, washing his own boats, doing it all himself," Berman told IBI. "I asked myself why he had to do that, but he was to some extent classically South African in that sense – the farmer makes a plan, rolls up his sleeves, and gets to work. That was Duncan. Always a gentleman, proud of his boats, and convinced that unless he did it all himself it would probably never get done right. And perhaps he was right!!!"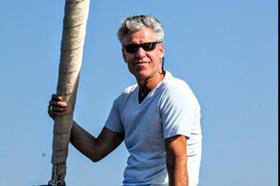 "Those of us in the world of catamarans feel his loss profoundly," Berman said.
Lethbridge suffocated to death earlier this month after being tied up and gagged by thieves who ransacked his home and assaulted him and his wife. Police have so far arrested one suspect who appeared in the Humansdorp Magistrates Court.
Lethbridge, 76, had recently retired and earlier this year received an industry lifetime achievement award from the South African Boatbuilders Export Council.