Du Toit Yacht Design hires two new members of staff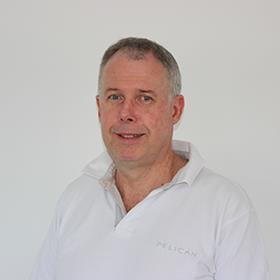 Cape Town-based Du Toit Yacht Design (DTYD) has confirmed two new appointments, the South African Boat Builders Export Council (SABBEX) reports in their latest industry newsletter.
Sam Krenski and Kristy Venter joined the firm in November, adding further impetus to a design team which recently embarked upon a new collaboration with Balance Catamarans and Two Oceans Marine Manufacturing – the design of the new Balance 482.
Krenski developed an interest in multi-hull wake theory during her Aeronautical Engineering degree at the University of the Witwatersrand, while Venter completed an Interior Design degree at Nelson Mandela University in the Eastern Cape.
DTYD now has a team of seven designers and has completed over 120 projects since 2001, including over 30 complete custom and production catamarans. It has produced more custom catamarans than any other design firm in the southern hemisphere.
Of Krenski's appointment, the firm said: "From the whistle of air around supersonic jets to the utterly complex, dynamic mess of air and water around the flying hulls of America's Cup, Sam has always been fascinated by movement."
The firm also welcomed Venter to the design team. "Kristy is passionate about design and loves challenges in which she can express her creativity," the firm said.
DTYD's Balance 526, a collaboration with Multihull company boss, Phil Berman and countryman Jonathan Paarman, won the Cruising World Import Boat of the Year and also best Multihull Over 50 feet.