Rens Jan van Vliet to join UK lighting specialist on April 1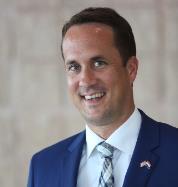 Rens Jan van Vliet, a senior member of the Amsterdam RAI METSTRADE team for many years, has taken on the role of international business development manager at Savage Marine, effective April 1.
Savage Marine is a UK designer and manufacturer of lighting solutions for the leisure marine market. The company says it is increasingly focusing on the Dutch and German markets – key areas of growth within the business.
"At Savage, we are constantly seeking ways to improve the level of service we offer our clients," says managing director Julie Clark. "For some time now, I have been focusing on the Dutch and German market which has proven to be a key part of our business growth for many years. In order to give our customers the very best level of service, I feel it necessary to have more direct support."
Jan van Vliet's primary role at Savage will be to support the company's Dutch and German clients.