Kirk Fistick is a 12-year veteran of the US Coast Guard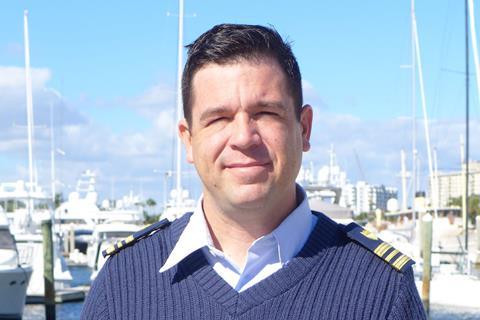 Kirk Fistick has been named director of manufacturing for SureShade, a US maker of retractable sunshade systems for the marine and outdoor industries.
Fistick will oversee the entire production operation, leading a team that includes supply chain/logistics, facilities, manufacturing engineering, and customer service at the company's headquarters in Philadelphia, Pennsylvania.
A 12-year veteran of the US Coast Guard, Fistick has more than 26 years of boating and marine industry experience, including charter captain and sailing instructor, and he currently holds a 1600-tonne Master of Oceans and a 2nd Mate Unlimited merchant mariner license as well as a number of advanced degrees and six sigma certifications.
"As SureShade marks 10 years of consistent growth in the marine industry, Kirk's leadership will ensure our manufacturing facility is poised to grow production capacity and continue to deliver a superior sunshade product to our OEM and aftermarket clients," SureShade co-founder and head engineer Ron Russikoff said in a statement.
"Kirk's disciplined approach to manufacturing and engineering – coupled with his unique personal experiences in powerboat, sail and RV – will be a great asset as we expand both new product development and manufacturing production."