St Francis Marine founder Duncan Lethbridge died last week during an armed robbery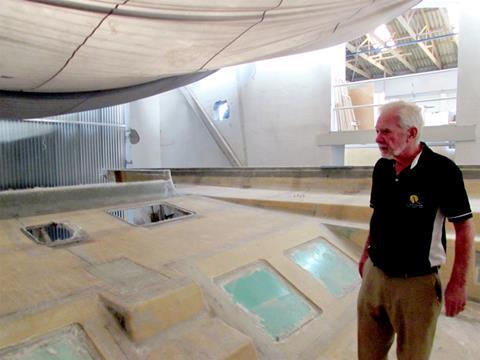 St Francis Marine founder Duncan Lethbridge died during an armed robbery at his St Francis Bay home late last week, the South African police have confirmed.
Lethbridge, 76, was at home with his wife and housekeeper when they were attacked by two armed men who tied them up and ransacked the house.
Lethbridge and his wife were assaulted during the attack, police told the Eastern Province Herald newspaper. The attackers also used sellotape to cover the victims' mouths, the newspaper reported.
It is still unclear whether Lethbridge suffocated, or died of a heart attack or as a result of other injuries.
"Neighbours also discovered the elderly man lying face down in the living room, with his hands still bound and his mouth covered," police spokesperson Captain Gerda Swart told the Herald. "The medics discovered that the man had passed on.
"The cause of death is not known at this stage.
"The suspects took an undisclosed amount of cash and other valuables and fled the scene on foot. It is not clear at this stage what was taken," Swart said.
Police have launched a manhunt for the suspects.
Recently-retired Lethbridge was one of South Africa's top boatbuilders and recipient earlier this year of an industry lifetime achievement award.
He founded St Francis Marine over 20 years ago after being introduced to catamarans by naval architect Angelo Lavranos, with whom he later developed a business relationship.
Since then his yard on the outskirts of St Francis Bay in the Eastern Cape province has produced world-class cruising catamarans that helped grow South Africa's boatbuilding brand. His company's flagship St Francis 50 model is a previous winner of Cruising World's Boat of the Year Award.