Lignia Wood Company makes three appointments in run-up to global expansion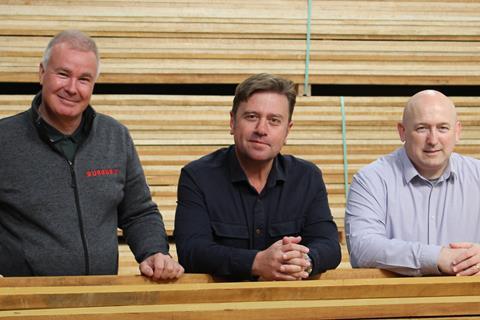 Lignia Wood Company, a UK manufacturer of modified timber for the marine and other markets, has hired Dale Warren, Anthony Carroll and Chris Palmer as purchasing manager, senior technical sales executive and production manager respectively. The appointments come as the company announces that its 50,000sq ft manufacturing plant in Wales has been commissioned for production and distribution in the run-up to global expansion.
"Securing the services of these three outstanding specialists is going to have a significant impact on our business as we gear up for UK trade and global exports," says Lignia CEO Hans Ng. "Since our commercial launch, we have made significant progress in terms of business growth and are taking increasingly large orders from our distributors. It's great to see the best people out there in the timber and manufacturing world wanting to join our exciting venture."
As purchasing manager, Dale Warren will be responsible for the acquisition of sustainable timber globally and the development of relationships with FSC-certified plantations – assignments he is well versed in, with 35 years in the trade under his belt, including working for major global timber brands.
New senior technical sales executive Anthony Carroll has worked in the timber world since 1991. He is highly experienced in dealing with high-end commercial and residential build projects involving timber and has developed and presented numerous CPD training courses for architects and designers. Carroll will be developing UK and European markets for all of Lignia's product range.
Chris Palmer joins Lignia with 39 years' experience in manufacturing, having worked for global brands such as Sony and Bosch, and carpentry and joinery. He is a green belt in Six Sigma and highly experienced in lean manufacturing. Palmer will be responsible for the manufacturing team at Lignia's plant in Barry, Wales.
Lignia produces sustainable timber for the construction industry and for yacht decking. The wood starts out as FSC-certified softwood that is modified in Lignia's manufacturing plant and turned into a wood that matches or exceeds the performance of Burmese teak in yacht decking. It is entirely legal, sustainable and tested by leading accreditation bodies in the UK, Europe and North America.