Roger Goldsmith to head up Fox's Marina & Boatyard's sales team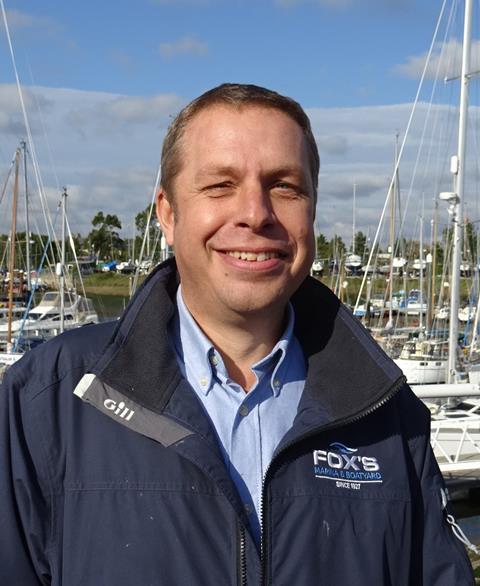 Fox's Marina & Boatyard in the UK has appointed Roger Goldsmith to the newly created role of refit sales manager.
A life-long sailor, Goldsmith started his career at Wessex Resins, manufacturer of West System epoxy, on Britain's south coast where he was responsible for providing technical solutions for a large number of well-known yacht builders.
After several years at Wessex Resins representing West System and other leading brand composite materials, he returned to hands-on yachting, building a successful business in yacht management and repair in Phuket, Thailand.
Using his experience in yacht design and composite engineering, Goldsmith co-founded the bespoke blue-water cruising yacht manufacturer, Kraken Yachts in Hong Kong, serving as a designer, engineer, project manager and yacht construction specialist.
Goldsmith has now moved back to the UK where he will head up the Fox's Ipswich-based sales team alongside Ralph Catchpole who, with over 45 years' service, will concentrate on supporting on-site yacht brokers, dealing with surveyors, insurance enquires and supporting local yachtsmen.
Fox's has also made several promotions within the company. Sam Hall, who joined Fox's as a junior rigger in 2016, has been promoted to client co-ordinator and is the point of contact for all customers once their project has been handed over from the sales team. Hall will liaise with customers and deal with any growth of their project right through to handover.
Lucy Peat has been promoted to the position of operations manager, where she is in charge of department resource planning, recruitment and managing the smooth operation of the office.
Ollie Patten continues as production manager, a role he has naturally grown into. He leads the production team supported by Sam and Lucy.