Marine electronics manufacturer builds on significant investment and expansion in 2019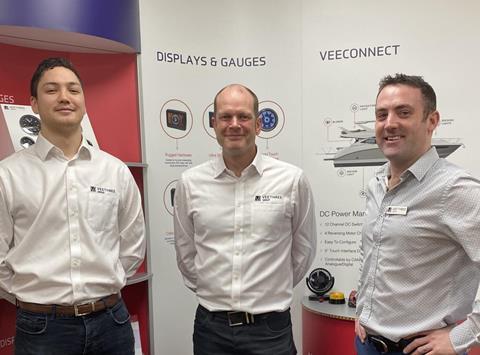 Veethree Technologies, the UK digital display, gauge and sensor specialist, has started the year with two new appointments – Jon Newman as business development manager and Laurence Jenkins as business development executive.
The move further builds on the company's significant investment and expansion made in 2019, Veethree says.
Newman comes from a background of electronics and software and joins the company with almost a quarter-century of sales experience, bringing diverse skills and flexibility with him.
Jenkins joins with five years of sales experience in the technology sector.
"We are delighted to welcome Jon and Laurence to our team at an exciting time for our business, and off the back of an outstanding 2019 in which we saw a 28% increase in turnover," says Veethree general manager Neil Campbell.
"With them on board, we will continue to work towards further expansion and business development goals, with plans for the coming year including new staff, new customers and business growth, and bringing to market yet more innovative products, and potentially new and improved premises as well."
The new recruits are joining at an exciting time for the company, formerly CANtronik, which last year united with the Veethree brand, a global group of companies with more than 1,000 employees across four continents.
Since becoming part of a group company, Veethree Technologies has invested significantly in training and growing the team, with new hires including engineers, a graphic designer and additions to the sales team.