Ron Huibers will be succeeded by CFO and business office SVP Martin Bjuve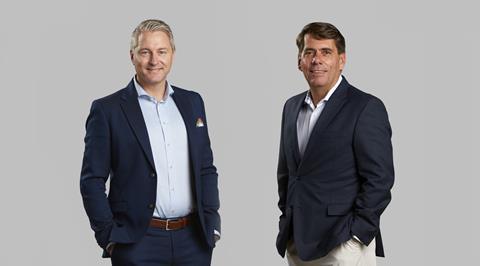 Volvo Penta Americas president Ron Huibers has announced that he will retire, effective January 1, 2020.
Huibers, who has been with the company for 26 years, will assume new responsibilities with the firm supporting Volvo Penta president and CEO Bjorn Ingemanson as a senior advisor. He will be succeeded as president of Volvo Penta Americas by current global CFO and business office SVP, Martin Bjuve.
"With 26 years of distinguished leadership across Volvo Group at Volvo Penta, Volvo and Mack Trucks, Volvo Finance and Volvo Construction Equipment, Ron's skills and experience developing business, teams and partnerships have paid dividends to the company and stakeholders," said Ingemanson. "On behalf of Volvo Penta, I would like to thank Ron for his valuable contribution."
Bjuve has been with Volvo Penta for 17 years. As SVP, global CFO and a member of the Executive Group, his daily responsibilities include overall strategy development, as well as process and IT.
"During his many years at Volvo Penta, Martin has developed into a commercial leader, with a strong strategic vision," said Ingemanson. "I am pleased to have Martin take on the leadership role given his strong and diverse experience. Martin will of course be a key person in developing our current business in the business region. Furthermore Martin is well suited for expanding the new businesses that we are currently developing, like the outboard offer as well as automation, connectivity and electromobility."
Ingemanson noted that Volvo Penta has initiated the process of recruiting for a new CFO and business office SVP, with details to follow.