In 2019, Port Canto will be 100% dedicated to monohull and multihull sailboats, able to accommodate over one hundred boats.  With over 400 linear metres of quayside for monohulls and over 450m for multihulls, Port Canto offers both water-based facilities and expansive dock-side and land space to provide 30% more capacity to showcase sailing.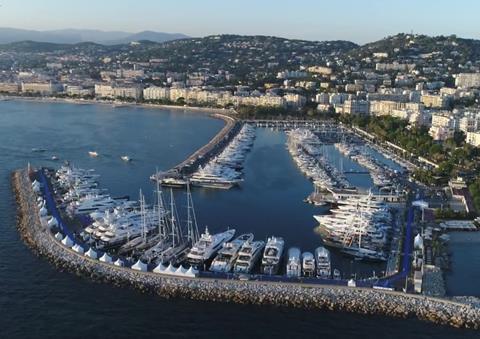 Port Canto will continue to host approximately 50 brokerage and charter yachts ranging from 22-65m and another area of the harbour is dedicated to exhibits for the rapidly growing nautical "Toy" sector with the latest concepts for on-water and under-water entertainment. Amenities for VIP visitors, the press and attendees at Port Canto will be comparable to what they have come to expect at Vieux Port.
Show management also said they are developing a schedule of different daily events both in-water and on land, a number of prestigious guests of honour, and an internationally renowned patron for the show to futher boost attendance.
Cannes Yachting Festival show director Sylvie Ernoult, summed up plans for Port Canto in 2019 stating, "Our ambition is quite simply to open the largest in-water exhibition of new sailing boats in the world!" Equipment, accessory and service suppliers specialising in sailing are also expected to take advantage of the focused exhibit area at Port Canto.