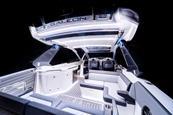 New 32 footer with twin Mercury 350hps makes US debut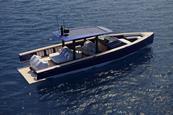 The new Swan Shadow heralds the renowned Finnish sailboat builder's first foray into the motoryacht market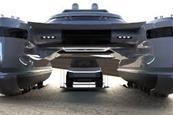 The latest concept design from Pierpaolo Lazzarini, founder of the Rome-based Lazzarini Design Studio, could be called a "hybrid-hybrid" of sorts, as it uses both diesel and solar-power on both water and land.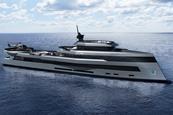 Kyron Design has submitted its first entry to yachting with a 230ft expedition superyacht.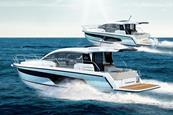 Germany's HanseYachts has announced the launch of two new boats from its Sealine range – the Sealine C335 and C335v. Both models are available with an inboard engine of up to 440hp for a top speed of 31kt, or twin outboards (2 x 300hp) for a top speed of up ...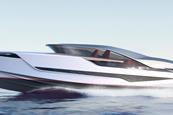 Dominator Yachts, the Austro-Italian superyacht builder, has introduced a new range of fully-custom 'Mini Ilumen' tenders that can be used as day cruisers or ultra-luxurious yacht tenders.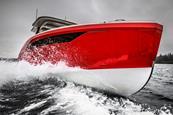 Danish sailboat builder X-Yachts took its first-ever motorboat model, the 33ft X-Power 33C, for a test drive on the weekend. Final assembly will take place later this week.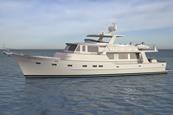 US-headquartered Fleming Yachts has launched a new flagship model, the Fleming 85, which see the brand's entry into the lower end of the superyacht market.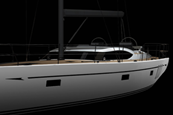 The UK's Oyster Yachts has introduced its latest model, the Oyster 495.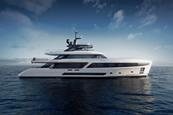 In a virtual press conference earlier today, Benetti provided an overview of its new product plans going forward and enhanced this already sizeable programme with the launch of two new models.