The UK's Spirit Yachts has launched its new flagship 34m sailing yacht, the Spirit 111. Lowered into the water for the first time at Spirit's waterside headquarters in Ipswich, Suffolk, the sloop-rigged yacht is said to be the largest single-masted wooden yacht to be built in the UK since Shamrock ...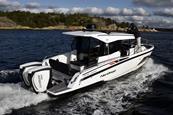 Norway´s Nordkapp Boats has launched its biggest boat to date. The new flagship is the 905 Gran Coupe, a typical Nordic cabin boat with good cruising capabilities.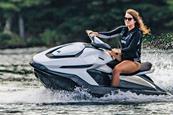 Canadian snowmobile manufacturer Taiga Motors has introduced a new all-electric personal watercraft (PWC) that the company describes as "a new segment of personal watercraft, defined by conscious luxury, high performance, and connectivity."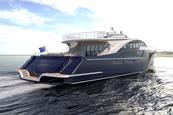 Echo Yachts's unveils new range of high performance Active-foiling Trimaran Sports Yachts from 28m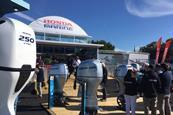 Two new Honda-powered leisure boat ranges – the 4XC line built in collaboration with Italian sportsboat builder Ranieri and the H-Series of RIBs designed and built in partnership with Highfield Boats – made their UK debut at the Southampton International Boat Show today.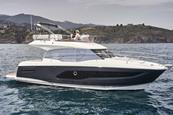 Prestige Yachts says it has confirmed its market position as global leader in the small to medium-sized flybridge boat range with the launch of its new 42' flybridge at the Cannes Yachting Festival this week and has confirmed a move to larger models with the soft launch of the new ...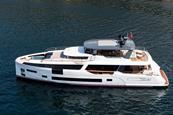 Turkish yacht-builder Sirena Marine has held the world debut of its new flagship, the Sirena 88, at the Cannes Yachting Festival. For the future, Sirena plans to add new models both larger and smaller than the Sirena 88.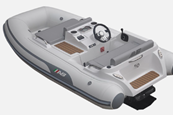 AB Inflatables, the RIB manufacturer, has introduced the ABJET 290 – a 2.9m (9.6ft) jet tender that offers four seating positions, two of which are at the pilot seat.