Working with conventional engines, but sometimes seeking to replace them, electric propulsion is gaining more of a market share, especially in the commercial, charter and large yacht sectors
The ability to ghost the yacht silently in and out of harbor, to manoevure with absolute precision and to have a large battery bank to run hotel loads without using a generator has begun to capture buyer's imaginations.
"Sailors are already aware of the effectiveness of electric or hybrid systems," says Mike Gunning, sales director of US-based Electric Yacht. "You go into any marina parking lot that serves mainly sailboat owners and you will see a large percentage of electric and hybrid cars."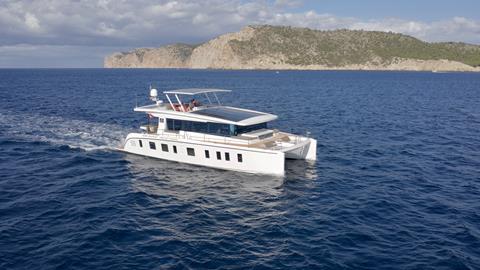 Electric boating, particularly hybrid where the electric motor doubles as a mechanically-spun generator, is now experiencing more take-up in the leisure sector but has historically been more prevalent in working boats. Thanks to long working hours and high-energy demands, fuel-saving technology has the chance to properly pay back the investment. Now, with the rise of autonomous ships, the technology continues to move forwards, particularly in Norway. Here the authorities are keen to get more than 100,000 trucks off their coastal roads, so are investing in battery powered 'robot' ships instead. Proving trials have already started, with the 79.5m Yara Birkelend running off 9MWh of lithium ion batteries. These will be recharged in port by plugging into Norway's extensive hydro-electric grid. This same technology is filtering down to other commercial and leisure activities, particularly on the inland waterways where access to mains recharging is much easier.
"We're seeing a gradual rise in the market share for diesel-electric hybrid drives," said Graeme Hawksley of the UK's specialist installer Hybrid Marine. "For example, we have just taken a big order for a fleet of tourist boats to cruise around Auxerre in France. Our first boat, the Natalia, has just won a major award from the British Guild of Travel Writers. Electric drive is whisper quiet, so it really enhances the passenger's experience, but the diesel engine can replace the depleted batteries in off-grid locations when the guests have gone ashore."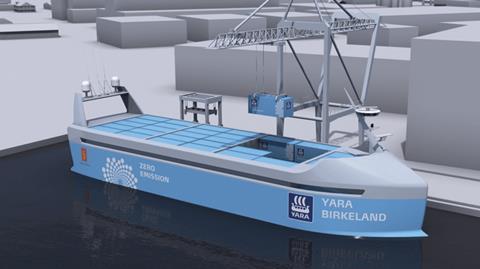 Niclas Swaner, sales director of Norwegian-based Greenstar Marine agrees that silent motoring is a major selling point. His company claims over 400 successful electric drive installations to date, both inboard and outboard.
"When it comes to customer feedback, the most common reaction is that boating is more trouble free," Swaner told IBI. "Sailboat owners in particular highlight silent, fume-free motoring with instant power and torque and no clunky gear shifting."
Whilst the low cost of fuel in the US has made use of electric propulsion fairly rare, in Europe it is a different story. The ongoing battle to reduce pollution in cities has led to big advances in hybrid technology.
Cummins, for example has been particularly active in developing electric engines for trucks, where the challenges are arguably much greater. The company delivered its AEOS concept of heavy truck in 2017 and pledged to bring to market an all-electric power train for buses and trucks by 2019.
"Electrification does not spell the end of diesel or other forms of energy any time soon," writes Blair Claflin, Cummins's director of sustainability communications.
"Diesel is the most energy-dense liquid-fuel available. Over the last 25 years, advances in engines, emissions control technology and cleaner diesel fuels have led to a 95% reduction in NOx, the major contributor to smog. When power solutions are economically viable, Cummins will bring them to its customers. We will continue to do the same with electrification."
Jennifer Humphreys for Volvo Penta agrees. "We see the future of boating as hybrid and electric," she told IBI. "We're currently investigating the commercial needs for our marine segments and will leverage the knowledge within the Volvo Group. For instance, Volvo Buses is a world leader in the area of electro-mobility, with a number of fully electric and hybrid vehicles already in operation. Our focus is on the fit between technology and customer needs, not the technological solution in itself."
Here are some of the trends being seen in alternative fuel technology:
Trend 1: More powerful drives
With so many high-performance electric motors now available from the automotive industry, it is inevitable that they will begin finding their way into the marine sector especially where there is a synergy within the same OEM. Volvo, Cummins, Steyr, Nanni and MTU are prime examples. Another leading marine pioneer has been Austrian-based Torqeedo, which was recently bought by the German giant Deutz. Noted for its innovative approach and lightweight solutions, Torqeedo is actively developing some new and very powerful drives based on induction motors, both inboard and outboard. Some startling performance has been obtained from its range of Blue Sea installations.
Likewise, another Austrian company Aquawatt is also developing its range of inboard and outboard motors. For the yachtsman, there is an increasing choice of electric pods and saildrives, including the e-Motion rudder drive available on Hanse yachts, and the drop-down rim drive on the W1Da (pronounced 'Wonder').
Other players are also entering the marine market, such as the Washington-based PropEle, which specialises in portable electric motors. The demand for small 'trolling' motors in the US leisure fishing sector is quite sizeable. The Propele's brushless motor proves 200 watts of power, harnessed by a high-aspect ratio and slow-turning propeller.
"It is very easy to spend a lot of money on an electric motor," Hawksley advises. "We used to harness the highly-efficient Lynch motors, but as they are air-cooled they were susceptible to a salty environment. We have since switched to brushless, sealed motors that are liquid cooled. They are made in the US by a well-known OEM and deliver around 91% efficiency. There are motors out there that offer 96% efficiency, but you are paying an extra £10,000 for that advantage. This doesn't make much sense for marine applications, where a hull usually has the space for more battery capacity instead."
Trend 2: Better battery technology
An electric motor is only as good as its battery and once again it is a combination of the automotive and personal electronics markets that is driving technology forward.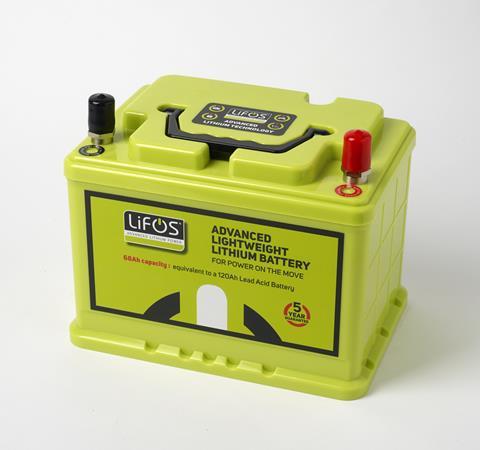 Portable devices are 15 times more powerful than previous generations, but their batteries have only kept up by a third. As such, scientists are working hard to increase range and duration and minimize recharge times, particularly when it comes to vehicles that have traditionally been powered by diesel engines.
"The problem is that 1 litre of diesel has the energy density of 12 kilowat-hours (kWh) of electricity," Hawksley explained. "In a diesel engine, only about 4kWh is actually harnessed as propulsion. The rest is lost as heat and gas. For battery designers, getting even slightly close to that 4kWh figure without a massive weight penalty remains the goal."
For many years, the way around the weight problem was to use lithium-ion, which has the added advantage of being able to deep-cycle without damage. Lithium ion batteries remain expensive in the short term, partly due to the raw materials, but also the electronics needed to balance the charge in each cell. Long-term, the investment pays back in the number of charge cycles, some 2,000 or so, compared with as few as 500 for lead acid.
Mastervolt pioneered the marine Lithium Ion battery, now in its second generation, but recent breakthroughs by scientists include the Lithium-air battery, that uses oxygen as one of the reagents. The claim is a battery that can be made for a fifth of the price of lithium and at a fifth of the weight, but could also make phones, cars and boats operate five times longer. Other research is exploring formulations such as gold 'nanowires', sodium-ion, and a relatively new discovery called Graphene. This is a sheet of carbon atoms arranged in a lattice pattern and described as a 'wonder material'.
Graphene has already been used in composite boatbuilding and Samsung has used it to greatly enhance existing battery technology. The results include experimental batteries that can recharge in just 12 minutes with an additional 45% of capacity.
Looking ahead, the huge rise in the popularity of electric cars, especially in cities, is driving big investments in research.
A recent report from Bloomberg NEF suggests that electric buses and cars accounted for 44 gigawatt hours (GWh) of lithium-ion demand in 2017, worth around US$23bn in battery sales. By 2030, that is predicted to rise to 1,500GWh, and US$84bn. Forward-looking governments are helping by backing research into denser energy storage. One of these is Japan's Lithium Ion Battery Technology and Evaluation Centre (LIBTEC), a consortium of 25 companies including Toyota, Nissan and Panasonic. LIBTEC is being assisted by a US$90m government grant in a bid to greatly improve Lithium formulations.
Trend 3: Improving renewables
In March 2017 researchers from Kaneko in Japan set a new efficiency record for solar panels, beating Panasonic's 2015 record by 4% to reach a new high of 26.6%. The Kaneko team layered silicon inside individual cells to minimise the band gaps where electrons can't exist and the sun's energy is wasted.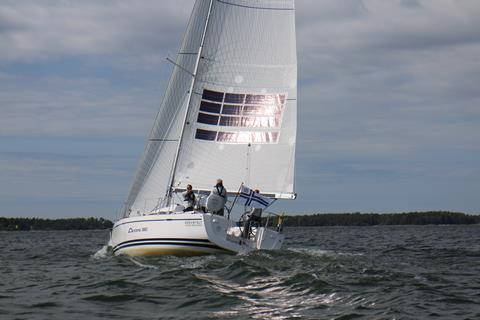 Boat owners, particularly voyaging yachtsmen, are adding solar and wind powered regenerators to their decks as a matter of course, with solar becoming cheaper due to economies of scale.
Trend 4: More hybrid options
The hybrid is now well established in the automotive industry, and increasingly popular on the inland waterways of Europe. Liveaboards, often young people priced out of the property market, can generate all the power they need from a canal boat's engine as they cruise, and power silently and fume free in and out of locks.
Steyr pioneered the serial hybrid, with the electric motor sandwiched between the engine and gearbox, and work continues with the next generation. "There will be an announcement in the spring," Steyr's Wolfgang Feichtner said, enigmatically. Meanwhile, other companies such as Nanni, Beta and Yanmar are harnessing electric motors to offer a hybrid installation on their smaller engines.
"Yanmar already indicated its long-term commitment to electric and hybrid technology by showcasing the Yanmar Concept Electric Jet Propulsion Unit at last year's Fort Lauderdale Boat Show," Floris Lettinga said. "After completing initial feasibility experiments, YANMAR will continue to perform engineering studies in effort to advance the field and eventually provide the best electric solution for all marine applications."
The challenge, as always, remains storing power, rather than how to use it.
"Whilst battery technology has advanced greatly, for many boaters the ordinary deep-cycle lead acid type still proves the most effective," said Graeme Hawksley. "The energy density hasn't really improved in 50 years, but the battery is very simple and easy to install. A large bank also doubles as ballast, especially on canal boats and barges. Hybrid is expensive at the outset but does pay back over the years."
Trend 5: More efficient hydro regeneration
The ability to generate energy from the freewheeling main propeller under sail has always struggled with efficiency issues as the blades are usually configured for forward drive and simply don't spin fast enough.
However, US-based Oceanvolt won a Dame category in 2017 with its new Servoprop drive, which features a variable pitch propeller. The software-controlled blades can be rotated through 180 degrees, with claims of 30% more efficiency in forward drive, 100% in reverse and 300% in regeneration mode under sail. The drive is said to provide more than 1kW when sailing at 5-6 knots, and is suitable for monohulls of up to 50ft, multihulls to 60ft, and for use purely as a generator up to 100ft.
Other solutions have come from a collaboration between Beneteau and ZF, and with Moonwave catamaras and Torqeedo. In each case, the saildrive rotates through 180 degrees so the propeller faces forwards, maximizing the regeneration capability. The higher torque of electric motors allows bigger propellers to be used, and these provide a greater blade area for regeneration.
Trend 6: Better connectivity
The ebb and flow of energy through a system can now be closely monitored and recorded, looking for efficiency gains and allowing for more automation. Being able to monitor remaining charge remotely also allows the boat owner to plan their trips accordingly.
"We hear the same experiences expressed by electric car owners," Greenstar Marine's Swaner said. "Initial concerns about range are met by adapting the usage. For sailors with the eco charge system there is less concern. Customers who are out for weeks without a shore power connection often carry a small generator for range extending."
Greenstar, which supplies both inboard and outboard solutions, has introduced connectivity into its P and L line of inboard all-electric drives.
"The launch of our two new product lines is built upon our experience of adding the latest techniques from the automotive industry," Swaner said. "Both will be connected which enables charge and range data to beremotely monitored. GreenStar Marine will be able to update software remotely so that owners have the best performing system. We have also developed the Eco-charge function which enables the batteries to be recharged during sailing."
Conclusions
With so much investment in clean burning, common rail and electronically controlled thermal engines it will be a while before the industry goes fully electric, but in the medium-term hybrid is certainly catching on, mainly because it enhances the peace of being afloat.
Niels Rozendal of Dutch-based KD Propulsions can see the attractions, but also the pitfalls. "Are Dutch pleasure boat users ready for electric sailing?" he asks.
"Yes, and they have been for a long time. Is the business community ready? No. So what stops us from a massive take-up? In the first place the price of a good application, plus the fairly limited range and the lack of fast charging points on the water. In some cases there are extra costs for reliable systems to keep your powerpack cool and the discharge rate steady. Hybrid looks for now to be the key to success, especially whilst being coupled to the continuing development of better and cleaner combustion engines. These engines will not be superseded quickly."