Three superyachts, including an 80m Oceanco, believed to have been destroyed
News is scarce and confirmation difficult to attribute but it seems there has been a massive fire involving superyachts in Doha.
From information received it seems likely that a shed used by the Qatari royal family to moor boats under cover has been all but destroyed by fire.
The fire occurred at the Nakilat Damen Shipyards in Qatar. The yard was established in 2010 and is part of the Erhama Bin Jaber Al Jalahma Shipyard facility.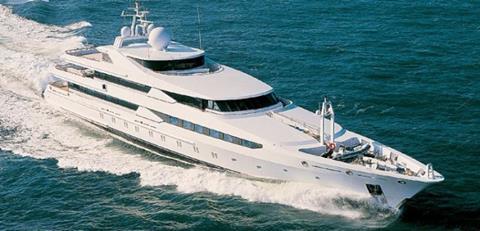 Based in the port of Ras Laffan in the northeastern corner of Qatar, the shipyard was designed and built to meet the highest of modern shipbuilding standards.
It is thought that the 80m Oceanco-built Constellation, the 52m CRN Maracunda and the 36m Riva Al Adaid have all been destroyed.
If true, insurers underwritten by the Norwegian Hull Club are in for a hard time. Added together it is likely that the insurance companies will be on the hook for around US$60m. Not good news for a sector already under stress from the massive superyacht fire in Lürssen last year.
The cause of the fire, which we understand broke out on August 11, is as yet unknown. Unconfirmed reports suggest it was so intense that it took two and half days to extinguish. There were no reports of casualties.
According to YachtHarbour.com, Constellation, whose value is circa US$46m, was built for another member of the ruling family of Qatar and is identical to Stargate. Her hull was built in South Africa and she was then finished by Oceanco.
At 80m overall, the 1706 GT luxury motoryacht has a beam of 12.98m and a draught of 4.21m. She has a steel hull and aluminium superstructure.
She is powered by MTU 20V 1163 TB73L engines of 8,160hp each, capable of reaching a maximum speed of 28kt, and can cruise at 24kt for 3,600 nautical miles.
She can accommodate 19 guests in eight cabins with an interior design by The A Group & Fantini and an exterior design by The A Group.