Removal of retaliatory tariffs seen as a critical first step toward elimination of US section 232 tariffs and ratification of USMCA trade agreement
The Government of Canada has officially rescinded its 10% retaliatory tariff on US-made power boats, sailboats and inflatables effective immediately and retroactive to April 30, 2019.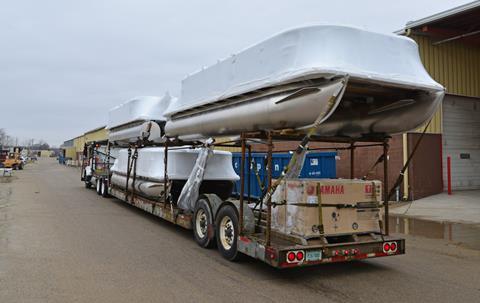 The Order Amending the United States Surtax Order (Other Goods), approved and registered earlier this week, amends reciprocal tariffs applied by the Canadian government on July 1, 2018 in response to the US Section 232 tariffs on Canadian steel and aluminium. Under the amendment, inflatable boats, sailboats, and both inboard-powered and outboard-powered motorboats (tariff items 8903.10.00, 8903.91.00, 8903.92.00 and 8903.99.90) imported into Canada from US manufacturers on or after April 30, 2019 are no longer subject to the 10% tariff. Formal announcement of the regulatory change is scheduled to be published in Part II of the Canada Gazette on May 15, 2019.
The move to eliminate tariffs on imported boats reflects months of hard work by NMMA Canada in cooperation with regional marine trade associations including Boating Ontario, Boating BC, Boating Atlantic, the Mid-Canada Dealers Association and Boating Quebec. "We are pleased to see the elimination of these retaliatory tariffs on recreational boats, which have created serious challenges for Canada's $10bn recreational boating industry and the more than 75,000 jobs it represents," said NMMA Canada president, Sara Anghel. "That includes nearly 5,000 marine-related businesses across Canada, many of them small and family-owned operations contributing a collective GDP of $5.6bn."
It is anticipated that the trade groups will continue to work toward seeking tariff relief for boats imported into Canada prior to April 30, when most Canadian dealerships would have taken delivery of summer inventories. Imports of pleasure boats into Canada from the US in 2018 are said to have totalled nearly $860m.