While applauding the new USMCA free trade agreement signed last week in Argentina, NMMA says tariffs remain the greatest threat facing the North American boat industry
With the USMCA free trade agreement between the United States, Canada and Mexico formally signed last week, the National Marine Manufacturer's Association (NMMA) is today calling for legislators to move swiftly toward eliminating tariffs that continue to depress the recreational boat industry in North America.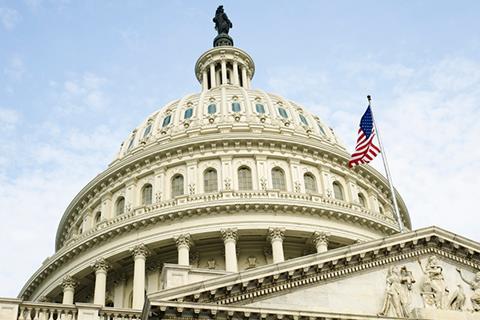 On Friday, US President Donald Trump, Canadian Prime Minster Justin Trudeau and Mexican President Enrique Nieto formally signed the new United States-Mexico-Canada Agreement (USMCA) which protects free trade between the three countries. While it applauds the completion of the trade pact, NMMA is urging legislators in all three countries to eliminate remaining barriers to trade, specifically US tariffs on imported steel and aluminium imposed by President Trump in June on national security grounds, and retaliatory tariffs on a range of goods – including boats – imposed by Canada and Mexico in July.
"We applaud the formal signing of USMCA – a vitally important trilateral trade pact, which will help ensure the continued health and success of industries like marine manufacturing that rely on the free flow of goods in North America. We thank all three leaders for preserving the special trading relationship between our countries and urge immediate ratification of this historic agreement," said NMMA president Thom Dammrich and NMMA Canada president, Sara Anghel, in a joint statement.
"However, this agreement fails to resolve an issue that has significantly hurt the recreational boating industry: US tariffs on virtually all aluminium and steel imports and the resulting retaliatory measures… negotiators should capitalise on the goodwill created by this agreement and immediately remove Section 232 tariffs and retaliatory measures – thousands of businesses and jobs in Canada, Mexico, and the US are counting on it."
A number of US boatbuilders have seen orders from Canadian dealers virtually dry up since the Trudeau government imposed retaliatory tariffs of 10% on American-made boats on July 1. Dealers are required to pay the tariff immediately as inventory crosses the border, a requirement that creates significant cash flow challenges for both smaller businesses and larger enterprises ordering millions of dollars' worth of inventory.
The issue has taken on new urgency in recent weeks with the imminent onset of the winter boat show season, which typically provides Canadian dealers with a significant proportion of their annual sales.