Parliament passes USMCA implementation bill as last legislative act before suspending parliament amid Covid-19 outbreak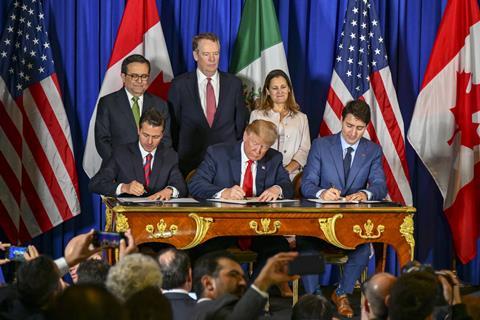 The Canadian government passed legislation on Friday ratifying the new US-Mexico-Canada Trade Agreement (USMCA) before shutting down until April 20 as a result of the developing Covid-19 coronavirus pandemic.
Bill C-4, an act to implement the agreement between Canada, the United States of America and the United Mexican States, passed in the House of Commons following its third reading, then passed in the Senate later the same day before proceeding to Governor General Julie Payette for royal assent.
Canada is the final country to ratify USMCA, following Mexico last June and the US in December.
The United States-Mexico-Canada Agreement (USMCA) updates the 25-year-old North American Free Trade Agreement by adding new clauses pertaining to intellectual property, labour laws, digital trade and environmental protections that were absent from the original agreement, signed in 1994.
The text of the agreement was originally signed by the governments of the US, Mexico and Canada in November 2018 before heading to each country's respective legislature for ratification.
Immediately after passing the bill, the Canadian parliament suspended until April 20 amid concerns related to the developing coronavirus outbreak.
Canadian Prime Minister Justin Trudeau placed himself in self-isolation late last week after his wife tested positively for Covid-19.