Owners of abandoned boats can now be fined up to $6m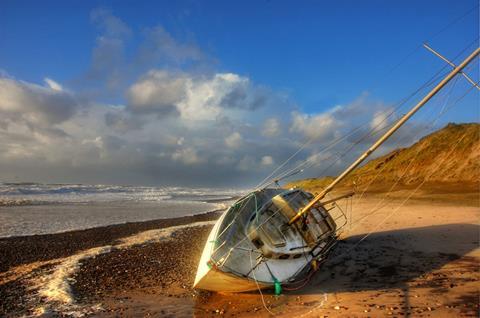 A new Canadian law aimed at reducing the incidence of abandoned vessels could see owners of derelict craft fined up to C$6m.
Passed into law last week, Bill C-64, The Wrecked, Abandoned or Hazardous Vessels Act, prohibits vessel abandonment and increases owner responsibility and liability for vessels while simultaneously enabling the Government of Canada to remove problem vessels and send owners the bill.
Not complying with the Act now can result in penalties of up to $50,000 for individuals and $250,000 for companies or corporations, while regulatory offence prosecution could result in a maximum fine of $1m for individuals and $6m for companies or corporations.
"We are proud to see the passage of this significant legislation, which will enable us to better protect our coastlines by requiring responsible vessel management and prohibiting vessel abandonment," said the Hon Marc Garneau, Minister of Transport. "Canada's coastlines are an important part of Canadian life and culture, and we must work together to protect and restore them."
As part of the National Strategy to Address Canada's Wrecked and Abandoned Vessels, the Canadian government launched two short-term funding programs in 2017 to support coastal communities and other eligible recipients in removing and disposing of high-priority, smaller vessels. Initiatives under those programs supported education and awareness activities and research on vessel recycling and design.
Additional measures currently being undertaken include improving vessel owner identification, creating an inventory of problem vessels and assessing their risks, and establishing a polluter pays approach for vessel clean-up.
Derelict vessels have been a particularly challenging problem in Canada's westernmost province of British Columbia, where the provincial marine trade association Boating BC applauded the Act's passage.
"We believe the passage of this federal legislation will serve as both a reminder and incentive for boaters to take action," said Boating BC president, Don Prittie. "We know the vast majority of boaters are responsible, and step-one is educating owners and ensuring they know how and where they can dispose of their vessels."