A new draft Recreational Water Use bylaw was tabled last week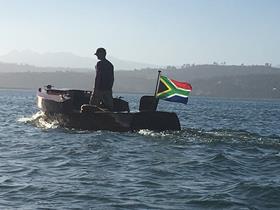 The City of Cape Town has proposed a new permit system to regulate the use of vessels on all inland water sites within its jurisdiction, Independent Online News reports.
A new draft Recreational Water Use bylaw was tabled last week at the City's mayoral committee meeting. If approved it could mean permits and fees for inland water-based activities such as yachting, powerboating and canoeing. Watersports at sea are regulated by the South African Maritime Safety Authority (SAMSA).
The draft bylaw report permit system is aimed at providing oversight of all recreational waterways, including inland water bodies within private housing developments, according to the IOL report.
News of the bylaw has prompted much criticism on social media, where several Cape Town residents voiced their concerns.
Kobus Conradie, posting on the Cape Town Frustrated Residents and Ratepayers Facebook page, said: "A tax revolt would appear to be long overdue."
Another resident, Deene Collopy, said: "I saw such taxes coming a while back, as central government have bankrupted the treasury through corruption and mismanagement, so the budget allocations to the provinces which then allocate to the cities has declined rapidly."
Other residents said they were already paying too many rates and taxes and felt the City should concentrate on cleaning up inland water areas instead.
Recreational watersports are a major attraction in tourist-friendly Cape Town, with its several major dams and rivers. A recent report found that visiting kite surfers and windsurfers generate as much as R500m (US$36m) a year.