The CISR claims to have a 45% share of the new-build market
The Cayman Islands Shipping Registry (CISR) continues to dominate the flagged superyacht market, according to the latest CISR statistics.
At the end of 2018, the CISR had a total of 2,215 vessels on its register – 1,897 pleasure craft and 318 commercial vessels. The Cayman-flagged fleet grew by 8.5% and weighed in at 5.6m gross tonnes.
The CISR made a specific point of highlighting its involvement with new-build superyachts. In this sector, the register saw its market share increase by 17% in 2018 at around 140 projects. Of the superyachts over 30m (99ft) in build, 45% were under CISR supervision.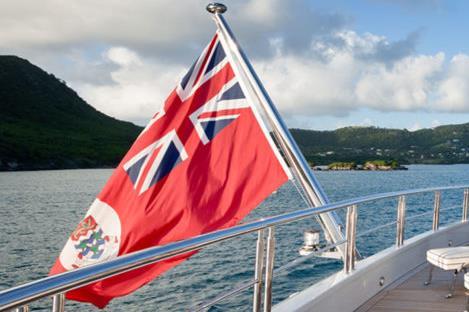 In a press statement, the CISR said: "This demonstrates that Cayman is being recognised for its technical excellence, building a solid reputation as a leader in regulatory and advisory services."
The CISR has also reported an increase in its merchant ship tonnage which is assigned to its effort to grow such business in the European and Asian markets.
Looking to the future, the press statement said: "The prospects for future business are positive. A good indicator of upcoming business is the recorded 84 vessel name reservations. It is common practice for owners to secure their vessel names of choice on a given register before they are fully registered."
An earlier statement issued last October showed that there were a total of 326 commercial units on the register equalling 4.82m GRT. These included commercial yachts of 30m and above, and pleasure yachts 36G, both of which are vessels engaged in trade. These commercially certified vessels allow the owner to charge for the use of the yacht for chartering purposes.
The number of pleasure yachts registered for this period (October 2017 to October 2018) was 1,781 totalling 0.65m GRT. This category of vessel includes commercially coded yachts under 30m and pleasure yachts strictly for private use.
The Cayman Islands accounts for around 50% of the superyacht registration market which are classed yachts of 30m and above. Within the ultra-large segment of the superyacht industry, which are yachts with a length of 80m (262ft) and above, the Cayman Islands has over 80% of the market share, making Cayman, by far, the dominating flag state.
Of the yachts registered by October 2018, 471 were coded. This term is used for yachts that have been certified to one of the yacht codes – REG Pt A (LY3) or CYC (Cayman Yacht Code) – and either maintains a Certificate of Code Compliance, which means that they are eligible to charter with up to 12 guests; or they comply on a voluntary basis (ie, have a Statement of Code Compliance).
These coded yachts undergo annual safety inspections to ensure that they are operated and maintained to the high standards that Cayman Registry is known for.