Equanimity facing auction and Luna still under arrest in Dubai
Two large superyachts that are involved in different disputes are still awaiting resolution of their respective situations. The superyachts at the centre of these disputes are the 115m (377ft) Luna and the 91.5m (300ft) Equanimity.
With regards to Luna, the Dubai Court of Appeals recently dismissed an application by the yacht's owner to have Luna's seizure warrant removed and has upheld the decision to keep it under arrest. Luna is currently berthed in Port Rashid.
The application was made by lawyers acting on behalf of Fakhad Akhmedova, the 61-year-old Russian businessman who is the ultimate beneficial owner of Luna's registered owner, Straight Establishment. The reasons given for removing the arrest warrant proved inadequate for the judge to make a release decision. Straight Establishment was ordered to pay court fees and lawyer expenses, although the company can contest the decision.
Luna is at the centre of a divorce settlement case involving Akhmedova's former wife, Tatiana. The case dates back to February, when Luna was impounded after being subject to a UK court order.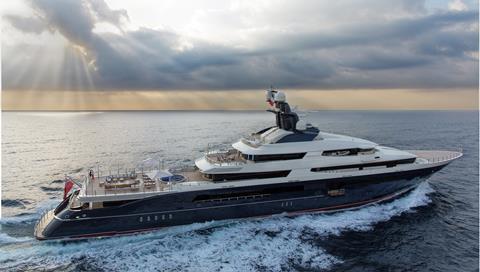 Meanwhile, a court decision in Malaysia has been made to auction off the 91.5m superyacht Equanimity by the end of the year. The court has appointed Burgess Yachts as the vessel's central agent. This decision was made last month following submissions made by lawyers acting for 1DMD, the Malaysian government's investment fund.
Equanimity is a factor in a major dispute over the fund and the alleged actions of Malaysian financier Low Taek Jho, who is understood to have bought the yacht. Burgess will participate in the auction process, which is due to receive bids for Equanimity by early December.