The north Atlantic nation is one of 15 countries that does not meet the European Commission's standards on good governance and tax transparency
Bermuda is one of 15 countries that has been blacklisted by the EU for not having proper governance over tax standards. With Bermuda a leading superyacht flag and location for ownership structures, its blacklisting could have a direct impact on the yacht sector. The EU move appears to have come as a surprise and shock to the Bermudian government.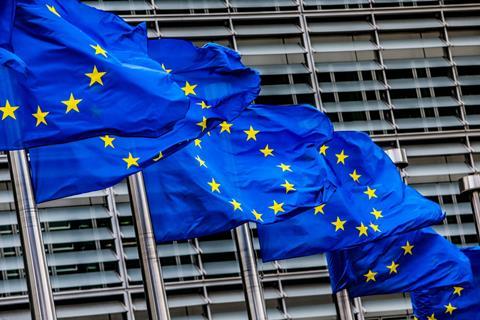 In a report in the Intelligent Insurer online media outlet, Bermuda's Premier, David Burt, admitted that the blacklisting was a setback but that he was confident that the North Atlantic island nation would soon be removed from the list. The report said that Bermuda had been moved from a grey list to the blacklist for having failed to have fulfilled commitments previously made.
In a later report, Burt indicated that he accepted responsibility for the blacklisting, suggesting it was a case of 'human error' which occurred during the editing of draft regulations. He suggested that the EU blacklisting would result in a 'challenging period' for the domicile.
In a statement issued to Bermuda's House of Assembly, Burt pointed to the EU's action being caused by a "minor technical omission in our regulations". This was apparently rectified straightaway, but seemingly not quick enough for Brussels to stop the blacklisting.
With financial services being an essential part of the Bermudian economy, it is not known if the EU action will have any impact on the yacht market which, since the holding of tthe 35th America's Cup in Bermuda in 2017, has seen a significant growth and awareness of what the small island state has to offer to yachts.
Over the past year, the EU Commission has addressed the tax regimes of some 92 countries from the standpoints of good governance, transparency, real economic activity and a nation's corporate tax rate. Many of the countries responded, but the EU had to blacklist 15 for not meeting the required standards.
The 15 include American Samoa, Guam, Samoa, Trinidad and Tobago, and the US Virgin Islands – all of which, having made no commitment changes, remain on the blacklist first published in 2017. Barbados, the UAE, and Marshall Islands joined the blacklist as they had not followed up on a pledge to make changes. This left Bermuda, along with Aruba, Belize, Fiji, Oman, Vanuatu and Dominica, being moved to the blacklist from the grey for not fulfilling commitments made.