As reported yesterday, Turkey appears to be prepared to ban foreign-flagged boats from operating as charter vessels in Turkish waters for the 2019 season. IBI has learned additional details from local sources about the sudden shift of policy, including a yacht charter firm active in the country for many years.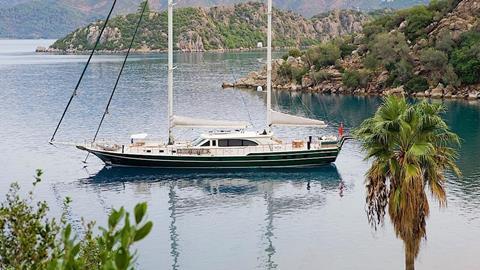 The situation apparently stems from a complaint lodged with the Ministry of Tourism claiming foreign companies are taking business away from local gulet operators. The Ministry investigated the claims and decided to enforce a Turkish cabotage law from 1926 preventing commercial operation of foreign vessels between Turkish ports and along the coast. Accordingly, charter licenses which expire on 31 March 2019 are not being re-issued to foreign-flagged yachts for the coming season – a system that has been in effect for more than 35 years.
Despite lobbying efforts by industry members affected by the newly-enforced restriction, the Tourism Minister – who is campaigning for local elections taking place on 31 March – has thus far declined to reverse the decision, stunning operators who were preparing for the start of the charter season in early April.
There appears to be some opportunity for commercially registered yachts to leave the country prior to the license expiration date and re-enter Turkey as private yachts to obtain 'Transit Logs' for personal use by owners and their family and friends.
Local operators have speculated that Turkey is planning to move to the system used in Greece, where yachts must be 51% owned by a Greek national or Greek limited company. This would mean charter payments would occur in Turkey where they would be taxed (rather than in the boat owner's home country).
The majority of charter firms operating in the region are not Turkish and currently pay taxes through the Charter Licence (which costs approximately £2,600 annually for a 45-foot yacht).
Many charter operators feel they have no choice except to cancel most bookings for the 2019 season, and are reluctant to take on any new business for 2020 in light of the uncertainty. "We expect the market in Turkey will be devastated," stated IBI's source. "As one of our Turkish competitors said, "If this happens yachtsmen will not book with any of us, whether Turkish or foreign flagged".
The impact of lost charter business will spread beyond charter operators to other businesses such as airport transfers, restaurants, marinas and provision suppliers benefitting from the inward flow of marine tourism revenue for Turkey. As an example, one firm is looking at the cancellation of 25 charters already booked involving up to 100 clients who have already paid deposits, booked flights, transfers, etc.
There is still some hope among Turkish charter companies that the situation may change after the local elections take place in a few days' time – such as extending implementation of the new policy over a longer period – but in the meantime they are preparing for the worst.