Charter fleets of six or more craft can also be 100% foreign-owned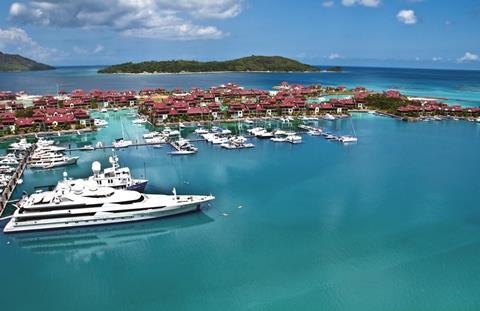 The Seychelles government has introduced new policies related to foreign yacht ownership and operation. Under the new rules, according to a Seychelles News Agency report, a foreigner is able to own a yacht if it is over 24m (79ft) in length and valued in excess of $2m.
The change of policy was recently announced by Anne Lafortune, Principal Secretary for Tourism. Because of the increasing demand for superyachts, she said that a foreign citizen can fully own a charter company with just one yacht if it is valued in excess of $2m and over 24m in length.
From the report it appears that most of the new rules concern the operation of charter yachts and the level of foreign ownership in a charter yacht business. There appears to be a sliding scale for ownership, dependent on the number of yachts that a charter company owns.
Lafortune explained that if a yacht charter business owns in excess of six craft, then it could be 100% foreign owned. She added: "If a yacht charter company only has one to three yachts in its fleet, the company must be Seychellois-owned in its totality and foreigners are restricted from participating. If there is a fleet of four to five yachts in the company, then the Seychellois shareholder can hold the majority, at least 51% shares, and the other 49% can be offered to foreign partners.
The new rules were approved by the Seychelles government last week, providing guidelines and parameters for yacht tourism activities in the Indian Ocean islands. As part of the policy, regulations about the structure of yacht tourism companies were included and three areas of operation – bareboat charters, skippered charters and crewed charters – were outlined.
The Seychelles have a 1.4 million km2 Exclusive Economic Zone in place around the islands and Lafortune indicated that the new rules introduce a restriction on the number of yachts in the nation's waters.
She said: "Although very vast, we do not want over-exploitation of our marine resources. Therefore, the limit is 200 yachts and any one company can only have a maximum of 30 yachts."
In 2021 a new study of yacht-carrying capacity is planned to be undertaken in Seychelles waters and this will cover both the inner and outer islands. From this the government will consider any changes needed to the current regulations. The quality of the waters would also be assessed.
Lafortune encouraged charter companies to make greater use of the outer islands rather than the present high usage of the inner islands close to the capital Mahé. She remarked that the government is working to open up the outer islands with additional amenities to encourage more use of these islands.