New tariff on another $300bn worth of goods could have far-reaching impacts on US boat industry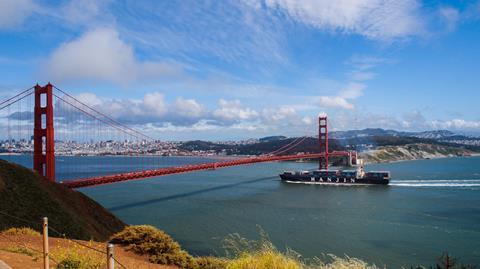 US President Donald Trump took to Twitter on Thursday afternoon threatening to impose a new 10% tariff on an estimated US$300bn worth of goods imported into the US from China.
Slated to come into effect on September 1, the President's latest tariff – over and above an existing 25% levy on $250bn of imports – would essentially tax all Chinese products imported into the United States.
"Trade talks are continuing, and during the talks the US will start, on September 1st, putting a small additional tariff of 10% on the remaining 300 billion dollars of goods and products coming from China into our country," wrote Trump in a series of tweets. "This does not include the 250 billion dollars already tariffed at 25%."
President Trump initially threatened to extend a 10% tariff on remaining Chinese imports in early May.
National Marine Manufacturers Association (NMMA) president Thom Dammrich was highly critical of the move, voicing disappointment at the administration's perceived willingness to "use tariffs as a blunt negotiating tool" at the direct expense of US business interests.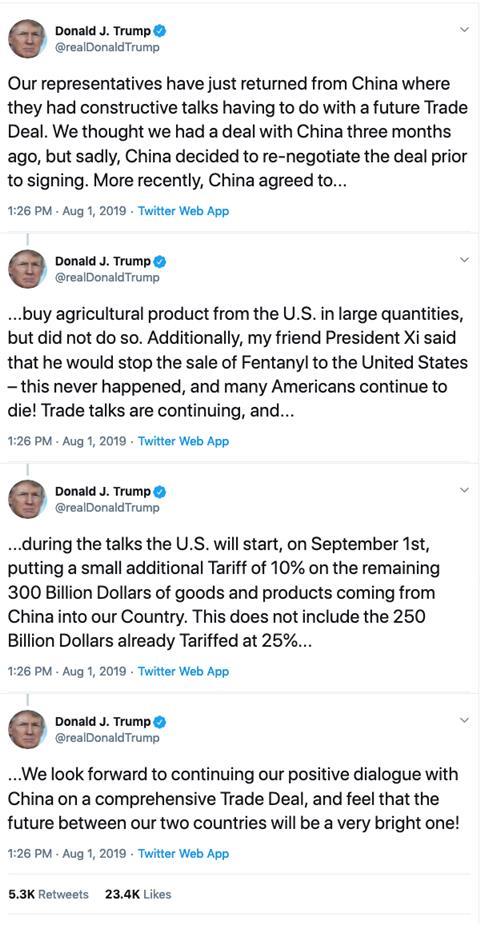 "Regardless of any perceived negotiating leverage they may provide, tariffs are taxes paid by American families, workers, and businesses – China does not foot the bill," said Dammrich. "For nearly a year, marine manufacturers have suffered from higher costs on hundreds of commonly used components, materials, and parts as a result of the administration's Section 301 tariffs."
Wall Street stock values dropped sharply following Trump's Thursday announcement. The Dow Jones Industrial Average, which had been in positive territory earlier in the day, plunged by nearly 200 points only minutes after the President's tweets. Technology stocks also tumbled on the news.
"We thought we had a deal with China three months ago, but sadly, China decided to renegotiate the deal prior to signing," tweeted Trump. "More recently, China agreed to buy agricultural product from the US in large quantities, but did not do so. We look forward to continuing our positive dialogue with China on a comprehensive trade deal, and feel that the future between our two countries will be a very bright one!"