Correct Craft CEO Bill Yeargin says the US President's policies are hurting the very people he's trying to help
In his latest salvo against the Trump Administration's tariff wars, Correct Craft president and CEO Bill Yeargin warns the President's policies are hurting both his economic gains and the very people he is trying to help.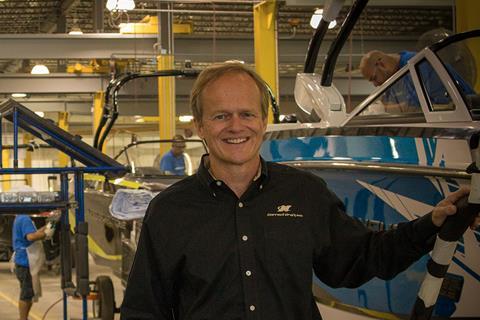 In an opinion column in the South Florida Sun Sentinel, Yeargin writes: "Most will acknowledge that the economy has improved during the Trump Administration. On the other hand, the President's unwavering use of tariffs is jeopardising the pro-business momentum he's achieved and could have a lasting impact on Florida's economy, hurting the same people his policies are intended to help."
Yeargin, whose company is headquartered in Orlando, Florida, cites Americans for Free Trade statistics that show tariffs have cost Florida businesses US$178m, which threatens the state's 100,000 recreational marine industry jobs created by some 6,000 companies.
"As a previous co-chair of a committee that advised the US Secretary of Commerce on tax and trade, I understand that China has engaged in unfair trade practices for years, stealing US intellectual property and manipulating its currency," Yeargin writes.
"We need our leaders in Washington to address China's behaviour head on, but it's now time to 'close the deal.' Now that we have used a tariff heavy strategy to bring everyone to the table, lets forge a comprehensive agreement and get back to a more predictable business environment," he concluded.
Yeargin believes next week's G-20 summit in Japan, where Presidents Trump and Xi, of China, are scheduled to meet, provides an opportunity to address the "long-running concerns and de-escalate the tit-for-tat tariff volley."