Dealer has high hopes for the new F-Line 33
Konstantin Pribytkov, sales director Fairline Russia has told Russia's RBC Style newspaper, that it is looking to introduce a whole new raft of products from the UK boatbuilder into the Russian market. Pribytkov said Fairline Russia has plans to present at least three new models in the Russian market this year.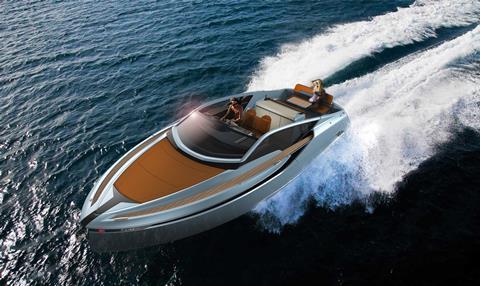 Particular hopes are placed on the new F-Line 33, which was officially presented in the country during the Moscow Boat Show, held in the Moscow Crocus Expo exhibition from March, 5-9. This summer the company also plans to conduct a serious of test drives of Fairline's Targa 45GT model, as well as the Squadron 68, with the aim of officially launching them to the Russian market.
According to Pribytkov, in the case of Squadron 68, the boat will have four cabins and a large three-zone flybridge, while Targa 45 GT will be specially designed for the use on Russian rivers, particularly the Volga. The dealer added that because of the Targa 45 GT's hull characterisitcs, it was ideally suited for the use on rivers, particular those witha large number of shallows.