Cape2Rio Yacht Race provides welcome boom as Cape Town looks to boost share of superyacht trade
Cape Town yard R & M Boat Builders reports a welcome surge in business activity linked to the Cape2Rio Yacht Race, which sets sail on January 4 next year.
R&M director Manuel Mendes said the yard was currently working on three boats taking part in the iconic race trans-Atlantic race, first staged in 1071.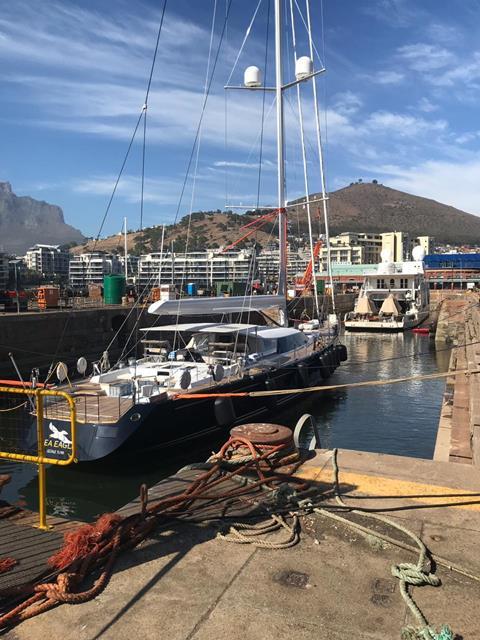 "We are at present busy giving assistance to three boats that are participating – Maserati, Zulu Girl and Mussulo 40," Mendes told IBI.
R&M was born in 1999 as East Quay Boat Yard and has grown to be one of the key players in superyacht repairs. The company also services the local fishing industry.
Mendes also confirmed recent work on one of the world's biggest superyachts, Aquijo, which docked in Cape Town during October for maintenance services. He said the Aquijo was likely to return to the yard next year.
Cape Town is looking to grow its share of the superyacht trade, trading on its iconic location and competitive labour costs. The V&A Waterfront company, which has its own marina facility, is in talks with key stakeholders with a view to establishing a super yacht hub in Cape Town. The V&A last month formally opened a Super Yacht Training Academy which offers both culinary and sailing courses.
Ocean racing also provides much-needed income for local suppliers and boat builders, who have petitioned government to help grow the sector. Cape Town recently hosted the Clipper Race, providing a further economic injection into the maritime economy.
The biggest boat in next month's Cape2Rio is a 104ft Southern Wind superyacht built at the company's Cape Town yard.