VP of finance Rebecca Smitha promoted to chief financial officer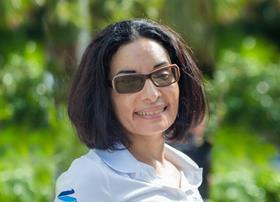 US-based marine stabilisation specialist Seakeeper has promoted vice president of finance Rebecca Smitha to chief financial officer. In her new role, Smitha will focus more on strategy and overall goals, allowing her teams to run more of the day-to-day operations.
There are currently 57 employees in HR, accounting, finance, service, training and inventory control that report directly or indirectly to Smitha, who is based out of Seakeeper's headquarters in California, Maryland.
"Rebecca and I have worked closely now for 10 years," says Andrew Semprevivo, Seakeeper president and CEO. "Without her leadership and expertise, we wouldn't be where we are today. We are grateful to have someone who works tirelessly and believes in Seakeeper's mission like Rebecca does. She is beyond deserving and will continue to be an asset to Seakeeper as our CFO."
Smitha's tenure with Seakeeper began in June 2007 as controller and was the company's sixth employee. Since then, she's been crucial in Seakeeper's growth, including in the acquisition by Madison Industries earlier this year.
Prior to joining Seakeeper, Smitha served as director of financial reporting for Landmark Communication.