Postmortem results show that the founder of St Francis Marine suffocated to death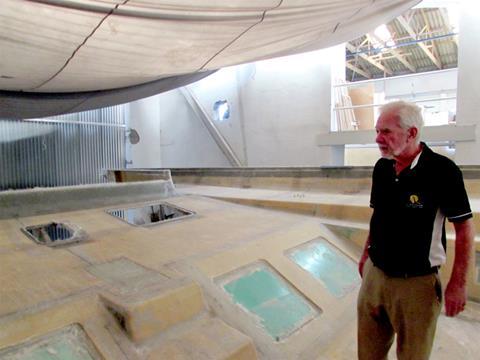 South African police have arrested a suspect in connection with the murder of prominent local boatbuilder Duncan Lethbridge who was killed during an attack at his St Francis Bay home last week.
Results of a postmortem showed Lethbridge suffocated to death after being tied up and muzzled with a piece of cloth forced into his mouth, police told South African media outlets on Tuesday. The 35-year-old suspect was due to face charges of house robbery and murder in the Humansdorp Magistrate's Court on Wednesday, police said.
"More arrests are expected soon," police spokesperson Captain Gerda Swart told South Africa's HeraldLive.
Three or more men are suspected of having attacked 76-year-old Lethbridge, his 71-year-old wife, and their housekeeper, all of whom were tied up while the men ransacked the house and fled with valuables including money from a safe.
Monday's arrest of one of the suspects in Humansdorp resulted from a tip-off.
Recently-retired Lethbridge founded St Francis Marine over 20 years ago and built it into one of South Africa's premier catamaran specialist yards, with several industry accolades to its name. He was also a recipient of a lifetime achievement award earlier this year from the South African Boatbuilders Export Council (SABBEX).
SABBEX executive director Vanessa Davidson and chairman Bruce Tedder this week paid tribute to Lethbridge in a memo circulated to SABBEX members. "Duncan has been a long-standing member of SABBEX and one of the true legends in the South African boatbuilding industry," the memo said. "He was a recipient of the Legends and Trailblazers industry award in June and we remember him personally as a consummate gentleman, in both his professional and personal life. Our thoughts are with his wife and family, and the team at St Francis Marine."