In partnership with METSTRADE and Torqeedo-founder Christoph Ballin, IBI's editor Ed Slack and invited panelists, will discuss the short- and longer-term hurdles and opportunities the electric and hybrid revolution presents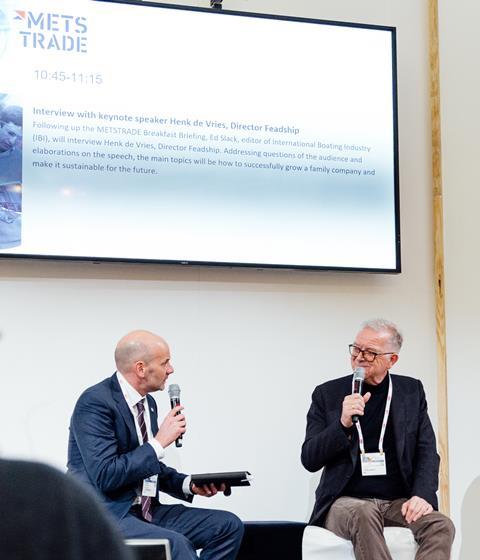 IBI Magazine, in partnership with METSTRADE and Torqeedo-founder Christoph Ballin, will be gauging what the marine industry of tomorrow will look like - the opportunities, challenges and risks as we move to a carbon-neutral future - in a series of panel discussions to take place during the show next week.
IBI's editor Ed Slack and Christoph Ballin, will be hosting three 30-minute panel discussions featuring expert guests, as part of the E-LAB Electric & Hybrid Showcase in the Elicium.
Session 1 - Tuesday. 15.45-16.15
Technology & Innovation
Where will technological innovation take us in the next 3-5 years? Where are the key areas of development? Which segments will see the biggest change?
Panelists include: Alec von Weissenberg (Sales Manager, Oceanvolt); Anne Sorflakne (Marketing, EP Technologies); Steve Bruce (MD, ePropulsion UK)
Session 2 - Wednesday. 15.45-16.15
The Electric Revolution
What it means in practice to the boatbuilder. Boatbuilder panellists discuss the realities, pitfalls and potential of turning electric
Planelists include: Martin Schemkes (Brand Director, Delphia); Janne Kjellmann, (Chairman Q-Yachts, founder Oceanvolt); Leif Stavostrand, (CEO, EVOY); Michael Köhler, (CEO, Silent Yachts)
Session 3 - Thursday. 14.15-14.45
The Shape of Things to Come
What are the long-term implications for the leisure marine business as we move towards carbon neutral mobility? Panelists discuss the impact on current business models and assess where commercial opportunities will lie in the marine industry of tomorrow
Panelists include: Johan Inden (President, Volvo Penta Marine Business Unit); Vladimir Zinchenko (CEO, Greenline); Michael Jost, (ex Chief Strategy Officer, Volkswagen)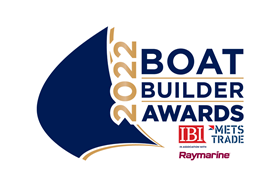 Don't miss IBI's other main event, organised in partnership with METSTRADE

The 2022 Boat Builder Awards, recognising outstanding business achievements and innovation across the sector, take place the evening of November 15 in Amsterdam, with the final tickets to attend up for grabs.
You can purchase tickets to the gala awards dinner – including welcome reception, entertainment and post-event party – individually, or enquire about obtainong one of the last tables of 10 to host an unforgettable evening with colleagues and industry contacts under the starlit canopy of Amsterdam's National Maritime Museum:
Individual tickets are €275 plus VAT.
A table of ten is €2,750 plus VAT.
All tickets cover admission to the event at the Maritime Museum including:
a spectactular cruise through Amsterdam's scenic canals,
welcome drinks, gala dinner, entertainment,
the awards ceremony & after-dinner party.

The return of this event is not to be missed, tickets can be purchased here and are offered on a first come, first serve basis.