The Marine Environment Cooperation Network (MECN) comprises 28 organisations under one umbrella
A group of 28 associations and organisations have come together with the aim of protecting Greece's marina environment under one umbrella – the Marine Environment Cooperation Network (MECN). It is understood that among the members are several marine recreational bodies.
The first project for the new network is to launch a plastic-free campaign. MECN is an initiative launched by the AC Laskaridis Charitable Foundation and aims to attract widespread participation across Greece. With yacht charter significantly increasing and plans underway to expand Greece's marinas numbers, the scheme offers complementary objectives to the country's marine tourism ambitions.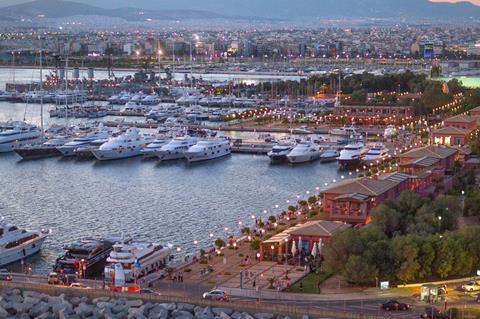 The message which came out of an MECN press conference early this week is that members have a priority to raise awareness in the community, educating and simultaneously ensuring environmental issues are introduced into public debate so as to be included in policy making. The MECN emphasises the importance of industry collaboration and the need for a penalties regime for those violating the environment.
"All these issues are addressed by the newly set-up Marine Environment Cooperation Network and the AC Laskaridis Charitable Foundation welcomes the materialisation of a major goal," says Angeliki Kosmopoulou, executive director of the foundation.
The MECN's main objectives are the integration of environmental issues into public debate, the enhancement of public awareness levels, and more effective interventions utilising the proliferation power of its members. Members include non-profit organisations, charities, academics and research institutions, think-tanks as well as businesses.