The New Zealand government is encouraging the use of electric propulsion with grants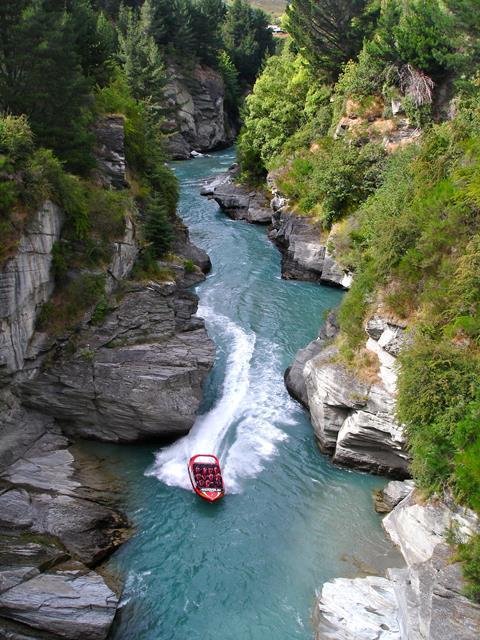 New Zealand has set up a Marine Electrification Fund to encourage the use of electric propulsion and has announced the first recipients of four grants. These are for passenger ferries and the world-famous Shotover Jet canyon river ride boats.
The ferry services to receive funding from the fund include the Viaduct Harbour water taxis in Auckland. Two existing ferries are being converted to battery electric propulsion to create greener operations for their for harbour tours and taxi service.
In Lyttelton, Black Cat Cruises is building a 70-seat electric public passenger ferry for service between Lyttelton and Diamond Harbour.
The major part of this move towards electric power for boats will be the changeover from powerful 350hp Mercruiser V8 petrol engines to electric propulsion motors in the fleet of the Shotover Jet boat fleet. These water jet propelled boats carry up to 14 people on thrill rides through narrow canyons and shallow waters on the Shotover River with the boats operating with a draft of just 10cm. There are currently seven boats in the Shotover fleet and the prototype electric powered boat will be trialled next year.
Ngāi Tahu, a Maori tribe from New Zealand's South Island, bought the Shotover company in 1999 and applied to the NZ$800,000 Marine Electrification Fund for a grant and have received NZ$200,000 towards the cost of the conversion which is estimated to cost NZ$600,000 in total.
The Marine Electricfication fund is administered by the Energy Efficiency and Conservation Authority and it is hoped that these grants will lead to an increase in the use of electric power in both commercial and leisure craft in New Zealand.
Ngāi Tahu Tourism chief executive Quinton Hall commented: "This project would make Shotover Jet the first tourism business in the world to operate an electric jet boat. This is an exciting step in our journey towards a more sustainable tourism model and we are thrilled to be working with EECA again."
Another project to receive a grant is Petroleum Logistics, which is installing New Zealand's first public marine fast charger and also retrofitting a marina workboat for electric power. The company operates as a fuel supplier in the Wellington region of New Zealand.