Days after reporting a breakthrough in trapping plastic debris in the Pacific Ocean using the ocean's current, Rotterdam-based Ocean Cleanup has unveiled a solar-powered trap that similarly capturers plastic garbage in rivers.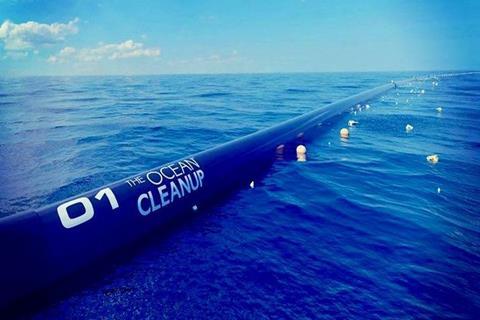 The Rotterdam-based non-profit was founded in 2013 by Dutch inventor Boyan Slat, then 18. Today it employs over 80 engineers, researchers, scientists and computational modelers determined to lay long, floating arms holding nets to catch plastic in "the Great Pacific Garbage Patch".
The group says it can remove 50% of the Great Pacific Garbage Patch – a gyre of marine debris in the north central Pacific Ocean – every five years.
After a year of testing, Ocean Cleanup said on October 26 it has "succeeded in developing a self-contained system to passively concentrate plastic". Two days later, it unveiled The Interceptor, which is designed to extract plastic garbage from rivers.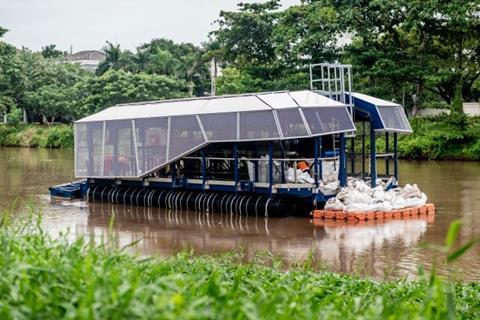 Two Interceptors are already in use (in Jakarta, Indonesia, and Klang, Malaysia), and a third and fourth will be deployed in Vietnam and the Dominican Republic. Thailand wants one and negotiations for a Los Angeles project are nearing completion.
Dutch marine paints multinational AkzoNobel was involved in the design of both the river and ocean systems. "Technical teams from both parties are continuing to work closely together to develop coatings solutions for the ocean cleaning systems, which are still in the prototype phase," says AkzoNobel's Jean Michel Gauthier.
Ocean Cleanup believes the 1,000 most polluting rivers account for 80% of ocean plastic pollution. The Interceptor is the first scalable solution to trap river plastics. It can extract at least 50,000 kilos of trash per day.
"To truly rid the oceans of plastic, we need to both clean up the legacy and close the tap, preventing more plastic from reaching the oceans in the first place," says Slat.