Three panel discussions on environmental sustainability confirmed for this year's show
METSTRADE organiser RAI Amsterdam is to host three panel discussions on the subject of environmental sustainability on the InnovationLAB Stage at this year's show.
There has been a strong focus at METSTRADE on staging forums around the issues of sustainability within the leisure marine industry since 2015. The expert panel discussions have covered topics such as the disposal and recycling of end-of-life boats, developments in electric and hybrid propulsion, life cycle assessment and circular economy and ocean conservation projects.
"During the past five years we have been actively increasing the number of sustainability initiatives at three distinct levels. This includes reaching out, networking and sharing information about sustainability driven initiatives at industry level, establishing the I-nnovationLAB and E-nnovationLAB concepts at show level, and leading by example with environmentally responsible facility management at venue level," says Irene Dros, maritime director at the RAI.
All registered visitors and exhibitors at METSTRADE 20019 are invited to attend and to join in with questions and comments on the following three sessions:
Day 1 (November 19 at 13:00) - The Challenge of Global Biofouling
Bio-fouling and biodiversity are the subjects of a global project task force called GloFouling, established under the auspices of the International Maritime Organisation (IMO). One of the project's main tasks over a five-year period will be to develop best practices that may address the transfer of invasive aquatic species through improved biofouling management; not just from shipping, but from all marine sectors.
Within our own sector there has been an ongoing debate about biocide content in antifouling coatings, control of preparation and application methods. At the same time, we have seen an emerging number of alternative (non-paint) concepts designed to control fouling below the water line, whilst aiming to reduce toxicity levels.
A panel of experts will explain more, and discuss what this all means for our industry going forward.
Day 2 (November 20 at 13:15) - How Green Are We a Year On?
'How Green is Green in the Leisure Marine World?' was the theme of a panel discussion which took place at the InnovationLAB Stage during last year's show. A panel of well-qualified technical experts discussed the current situation and peeked into the future. They also answered several interesting questions from the audience, such as how we compare with other industries on environmental sustainability issues. The diversity of subjects ranged from design for disassembly, and recyclable materials, through to the status of electric and hybrid propulsion systems, and developments on eco-friendly energy storage solutions.
Because of the level of interest and engagement from the floor, it was decided to continue the theme in an updated status review 12 months later at METSTRADE 2019.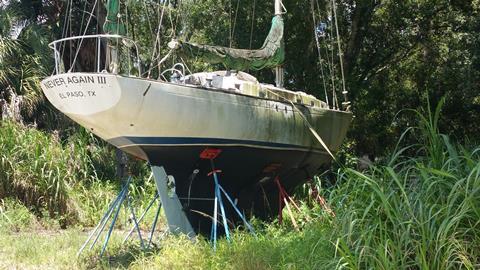 Day 3 (November 21 at 12:00) - End-of-Use Boats, an Update on Progress
For several years, METSTRADE has been raising awareness about the increasing numbers of boats reaching the end of their useful lives around the world. Committing redundant GRP hulls to landfill is not an environmentally acceptable option. These hulls will still be there in hundreds of years' time. The challenge for our industry now is to create a new, commercially viable sub-sector which can responsibly dispose of them, in much the same way as the automotive industry have done for end-of-life cars.
Another important aspect of the discussion is to continuously explore how the boats of the future can be constructed in a way that will make them easier to disassemble. We need to think about building boats with materials that can be reused or recycled at end-of-life much easier than GRP composites have proven to be over the last 50 years.
Thanks to the persistent efforts of individuals and organisations in several countries, assisted by funding from within the boating industry, we are seeing progress which is well worth reporting on at this year's show.
This session will be followed by an 'invitation only' informal networking lunch giving the opportunity for various players in this important developing sector, to meet each other, swap notes, and agree on future collaborations.
The full programme for METSTRADE 2019 will soon be available on METSTRADE.com.